Food Waste Experts Weigh In: What America Can Do With Unsold Food Instead Of Throwing It Out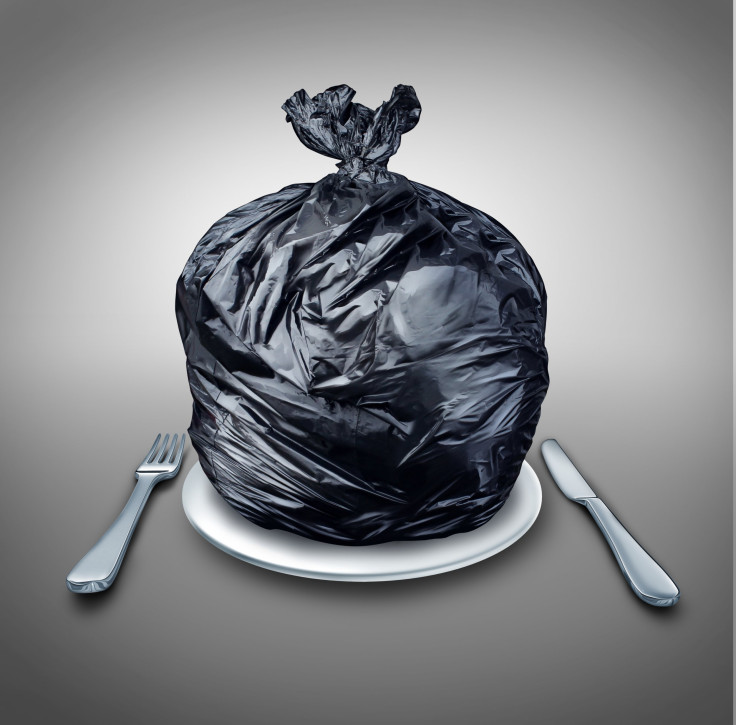 Wasted food is one of the greatest logistical inefficiencies in our system to date. As a nation, we waste 31 percent of the food we produce each year. Yet 14.3 percent of American households found it difficult to put food on their table last year. The U.S. Department of Agriculture (USDA) could not sit idly by as managers from farms, processing facilities, supermarkets, dining facilities, and restaurants voiced their concerns on donating wholesome unsold food because of fear of liability.
The USDA hosted its third platform in its U.S. Food Waste Challenge Webinar series designed for leading food recovering initiatives to share their strategies and efforts, and debunk any misconceptions on donating. Five panelists presented during the "Donating Unsold Food - A Primer on Liability, Food Safety & the Good Samaritan Act," including Food Recovery Network, Feeding America, University of Arkansas School of Law, Rock and Wrap It Up!, and Bon Appétit Management Company Foundation. The webinar was the most highly attended webinar event for the USDA to date and invited food recovery advocates and interested listeners to ask questions at the end of the presentation.
One of the questions posed is frequently asked by parents who are searching for a way to help in their community: Can whole fruit that was placed on a tray and not eaten be donated? New research our of Johns Hopkins Bloomberg School of Public Health found six out of 10 students won't even take one bite of a healthy food option off their school lunch tray. After a short 20- to 30-minute lunch period in the U.S., students or lunchroom workers dump their trays into the trash. Food safety regulations intimidate most schools from saving an uneaten fruit cup, banana, or bag of pretzels. So can they?
"Yes, but you have to check with your local health department to see what rules they have around that," Waste Specialist Claire Cummings, from Bon Appétit Management Company Foundation, said in the webinar, adding:
Sometimes if there are rules against donating some fresh produce, you can work around it by getting the organization you are donating to sign a waiver. I would like to add that milk is always in high demand at food pantries and food banks. Donated milk from schools would help. You just have to make sure recovered food is refrigerated quickly and properly. But food recovery programs in schools are always great, especially if they involve students. It's a great teaching opportunity showing students how food waste impacts environment and hunger.
There is a heaping 133 billion pounds of uneaten food thrown out in America every year. A large majority of the food is perfectly safe and nutritious and had the potential to be donated to a hunger relief organization to feed hungry people. Instead, it wastes away in a landfill, representing laziness, gluttony, and ignorance. There is a disconnect from farm to fork, which is why the USDA handpicked the five webinar organizations to offer a solution and intervention before the food hits the landfill.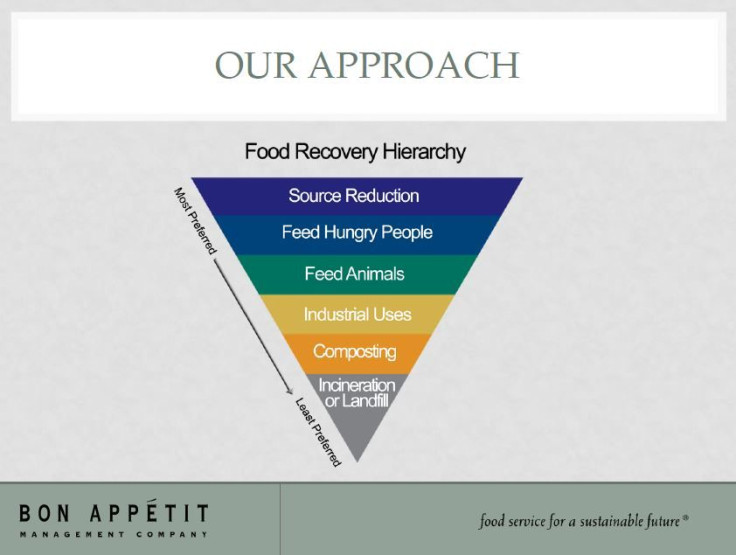 To highlight just one of the many organizations, Bon Appétit Management Company Foundation is a leader in food recovery. It's been serving seafood that strictly meets the Seafood Watch sustainability guidelines since 2002, serving rBGH-free milk, and has been reducing antibiotic use in farm animals since 2003, among other efforts. With over 100 food recovery programs available for excess food to be donated to people in need within the local community, Bon Appétit makes it hard for people to toss perfectly safe and edible food without guilt. Its food recovery hierarchy is adaptable for restaurants and schools as well as individuals and households.
Published by Medicaldaily.com