Foodini, 3D Food Printer Set To Launch In 2014, Makes Oven-Ready Meals: Is This New Appliance The Future Of Food?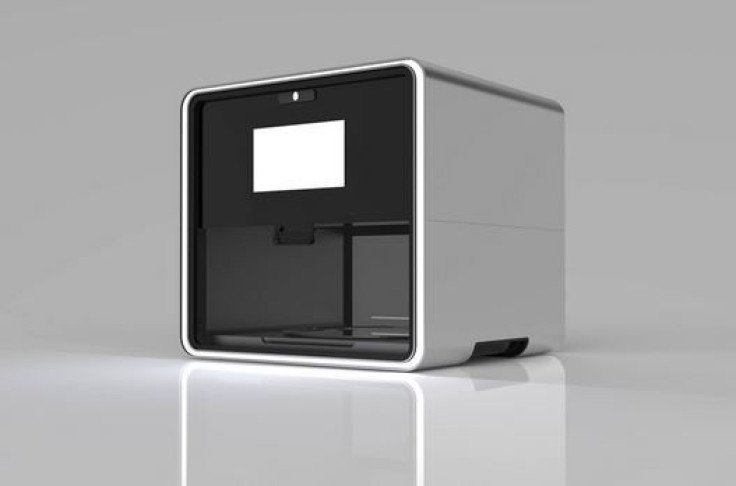 The most grandiose dream for the future of 3D printing goes something like this: You decide you want a new blender (or gun or dress or action figure) so you download a design and then send it to your home 3D printer and voila! Out pops your new object. This may not become reality anytime soon, or ever, but in the meantime, small-scale 3D printers, capable of making plastic figurines and cups, already exist for home hobbyists, while 3D food printers are next in line to enter the commercial market.
Coming soon to a kitchen counter near you is Foodini, a 3D food printer. With hopes of this new appliance becoming as ubiquitous as a food processor, the Barcelona-based start-up, Natural Machines, states on its Facebook page that it intends Foodini for the "difficult parts of making food that is hard and/or time consuming to make fully by hand. One of our goals is to streamline some of cooking's more rote activities — forming dough into a dozen breadsticks, or filling and forming individual ravioli — to encourage more people to eat healthy foods."
Masterminded by a four-person development team, including Lynette Kucsma, a former Microsoft employee and co-founder of the company, Foodini is a far cry from the machines that popped out fully-baked meals on The Jetsons. Still, what Foodini can do is assemble various raw ingredients, including dough, sauces, purees, and meat fillings, into something that is ready to be popped into the oven. "We're looking to go way beyond just chocolate or way beyond just space food, if you will," Kucsma told the BBC. "We're looking for everyday foods you would eat." Foodini may not be able to create just everything, then, but it can prepare savory foods like gnocchi, ravioli, and bread sticks as well as cookies and chocolate sculptures.
Certainly Foodini has its own angle on printing food, yet the original idea for this space age appliance comes directly from… you guessed it, NASA. As Anjan Contractor, Systems and Materials Research Corporation, explains it, NASA wanted to investigate new ways of supplying food, from very limited source material, for astronauts sent on long missions, such as Mars, for example. Imagine, after all, eating the same few meals that a space ship can normally provide? Instead, a 3D food printer conceivably could stretch very few ingredients into limitless new meals.
Although Contractor's company won a grant from NASA, he persists in his own vision of the potential future of 3D food printers. He hopes a day comes when all the earth's people can design customized, nutritional meals synthesized from cartridges of powder and oils purchased at a corner "grocery" store. Not only would food waste end, but personalized nutrition would begin, with delicious and appropriate meals designed with your gender, BMI, current health, and weight goals in mind. "We can provide food with very few sources, we believe this is the future of food." Contractor told KXAN while he was exhibiting his company's technology at the SXSW Eco, a three day conference for sustainability and progress, in Austin, Texas.
Published by Medicaldaily.com