Forget Math And English: St. Viator High School In Chicago Is Testing For Booze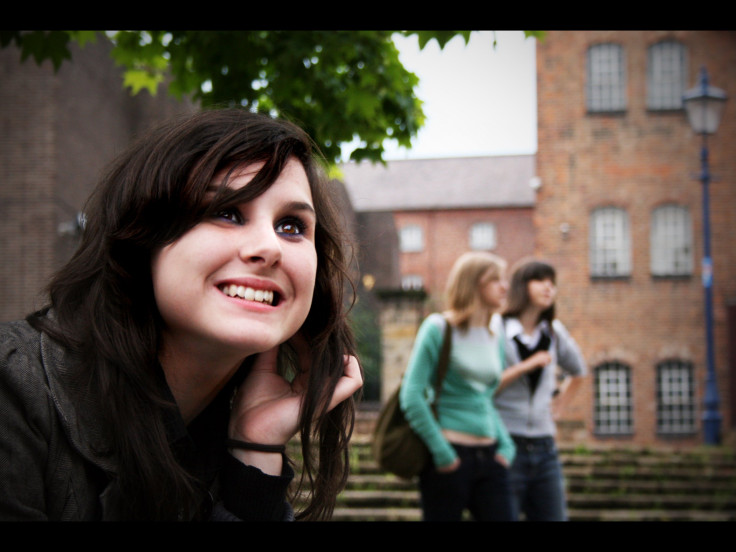 Aside from mandatory testing in core subjects such as math, science, English, and history, students at a parochial Chicago-area school will now be tested for booze.
St. Viator High School in Arlington Heights, Illinois previously tested for drugs but will now also test for alcohol, officials said.
Although the school may legally require the tests as a private institution, the American Civil Liberties Union "questioned" the decision on principle.
Corey Brost, president of St. Viator, said less than 1 percent of the tests have caught offenders since testing began in 2007. "We're adding this test because we care about our kids and we want them to be the best that God created them to be," Brost told reporters.
Joe Farwell, a parent of a student at the school, praised the policy. "It's a great vehicle for [the students] to understand that if you're not going to be accountable to your parents, you're going to be accountable to somebody," he said.
Likewise, students interviewed in the media professed support for drug testing. "Kids fear getting suspensions from school or detentions even and maybe what their parents will do, if they find out they're getting caught, so I think it actually will make a difference," student Miguel Aguilar said.
While many high schools in Illinois and across the United States test for illegal drug use, including non-prescription use of medications, the school may be the first in the state to test for alcohol — a substance more typically deemed normative for teenagers growing into adulthood.
St. Viator officials assured parents and students in the Catholic community, however, that Communion wine wouldn't trigger false positives on the test, although they may wish to warn students about the consumption of poppy seeds on bagels.
School policy mandates a disciplinary action after two positive tests.
U.S. To Fund Study Of Social Media Influence On Underage Drinking
Nationally, underage drinking remains a significant health issue for American adolescents and teenagers. The U.S. National Institutes of Health (NIH) announced in late July grant funding to study the influence of social media on underage drinking, and to assess whether such media platforms such as Facebook, Twitter, Pinterest, and others may be used for "preventive interventions."
The federal government said recent studies "found that an increase in [the] number of Facebook friends was significantly associated with an increase in displayed alcohol references." Moreover, researchers find that teenagers are exposed to actual alcohol advertising in "Groups, Events, Applications, and Pages" on Facebook in addition to the more casual references to America's most commonly abused drug across the platform.
Such references may influence drinking behavior given that "the portrayal of oneself as a drinker, especially as one able to consume significant amounts of alcohol, is considered by many young people to be a socially desirable component of one's identity."
Further, the Institute's grant announcement read, "Underage drinking generally is not viewed as deviant behavior on such sites, that drinking on school nights is seemingly quite acceptable, and that getting 'wasted' — including blackouts — is hardly a cause for concern; indeed, reconstructing with others the full range of 'lost' events following a bout of binge drinking seems mostly regarded as a fun activity," the grant announcement explained."
When asked by reporters to justify federal expenditures studying social media, the Institute had an answer: "Research into unhealthy human behaviors that are estimated to be the proximal cause of more than half of the disease burden in the U.S. will continue to be an important area of research supported by NIH."
However, the rate of alcohol use among American teenagers has dropped significantly since the turn of the century. Last year, 23.7 percent of high-school seniors reported binge drinking (defined as downing five or more drinks in a row) during the previous two weeks — 25 percent or so fewer than during the late 1990s.
Published by Medicaldaily.com