Forget Steroids, Watching Porn May Enhance Athletic Performance in Male Weightlifters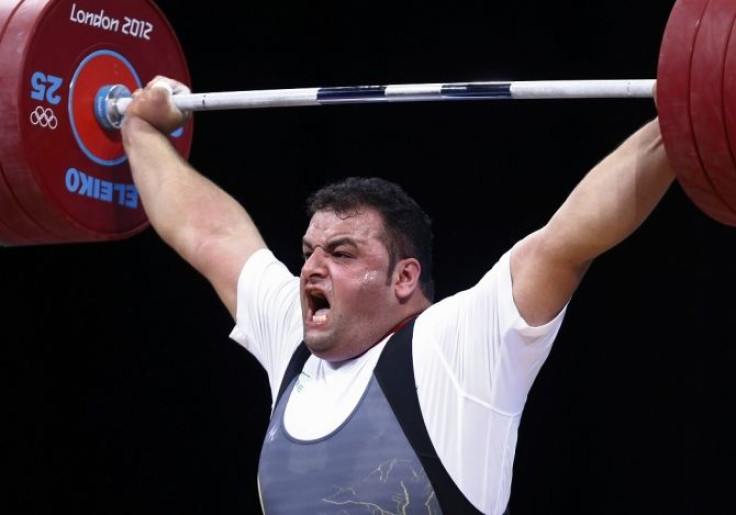 Here's a quick, and maybe even welcoming, tip for men looking to get buffed up: watch more porn.
Scientists compared the workout performances of male athletes after they watched different types of video clips and found that male weightlifters can lift heavier objects after watching erotic videos.
Not only did watching porn boost subsequent squat performance in athletes, scientists also discovered changes in testosterone hormone levels in salivary samples taken from participants, according to the study published in the journal Hormones and Behavior.
Results from the study found that looking at different types of videos produced drastically different hormone levels in saliva.
While erotic, aggressive, funny, training and motivational video clips triggered a noticeable increase in testosterone, sad and neutral clips prompted a significant drop in salivary testosterone levels.
"We explored the acute effects of video clips on salivary testosterone and cortisol concentrations and subsequent voluntary squat performance in highly trained male athletes," researchers wrote in the study.
Researchers collected saliva samples on six occasions immediately before and 15 minutes after participants watched a four-minute long clip.
After watching the short film, the male athletes were asked to perform a squat workout aimed at producing a 3 repetition maximum (3RM) lift.
Researchers noticed a significant improvement in 3RM performances after participants watched erotic, aggressive and training clips compared to the control clips.
"In conclusion, different video clips were associated with different changes in salivary free hormone concentrations and the relative changes in testosterone closely mapped 3RM squat performance in a group of highly trained males," the authors wrote.
The recent study adds to the growing evidence that sex does not impede and may actually enhance athletic performance.
For years coaches and athletes have followed that long-held theory that sex before competition zaps energy and have subsequently practiced abstinence the night or even weeks before competition.
However, many scientists are now saying that the long-standing "no sex before sport" myth has never been fully proven, explaining that most research examining the physiological effects of sex has so far not been able to adequately show that sex reduces physical strength, power or endurance.
Some experts say that sex before sport may help athletes because it wipes out mental fatigue and leaves athletes feeing refreshed and confident.
Researcher Professor Emmanuele Jannini, of the University of L'Aquila in Italy, found that sex stimulates the production of testosterone.
He told National Geographic that the current thinking that sex diminishes performance "is a really wrong idea."
"After three months without sex, which is not so uncommon for some athletes, testosterone dramatically drops to levels close to children's levels," Jannini said, according to the magazine. "Do you think this may be useful for a boxer?"
Besides indulging in porn before a trip to the gym, weightlifters can also improve their performance by doing more cardio exercise, consuming protein after a workout and avoiding over-working themselves.
Published by Medicaldaily.com