Formaldehyde Still Lurks in Some Hair Products; But Why?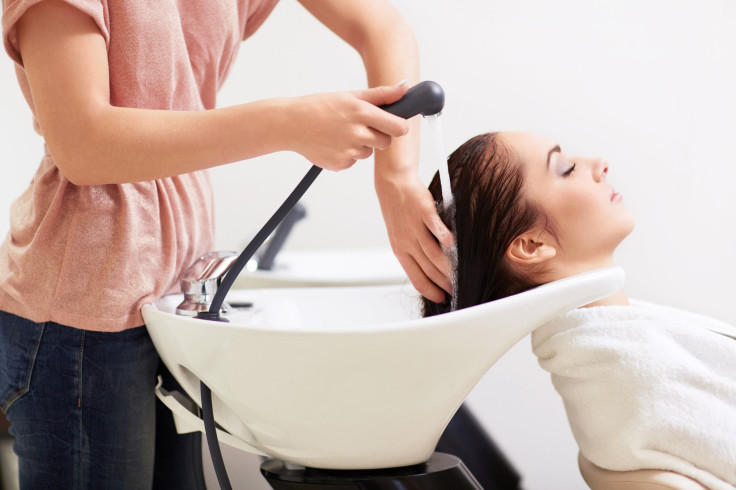 It's been more than 12 years since a reporter from Allure magazine sounded alarms about the Brazilian Blowout hair treatment, a salon product that offered frizz-free hair straightening that would last for two to three months. The technique worked really well if you wanted shiny, pin-straight hair—but it also had terrible fumes that many stylists and clients complained about. The product caused headaches, nausea, throat irritation, nosebleeds and other negative side effects.
Allure decided to conduct testing. They obtained samples of several types of Brazilian hair treatments from stylists, salons and one manufacturer, and sent them to an independent lab, where they found the culprit.
"The samples we tested contained at least ten times more formaldehyde than the .2% that is determined to be safe by the Cosmetic Ingredient Review Expert Panel (CIR)," wrote reporter Mary A. Fischer.
Misrepresentation of ingredients
With formaldehyde concentrations of 3.4 to 22.1%, the products were often mislabeled and misrepresented. In 2010, the FDA took notice of the complaints about these products: They posted warnings about how the treatments released formaldehyde and said that they would investigate "to determine whether the products or ingredients would be likely to cause health problems under the intended conditions of use."
FDA drags its heels
Then … nothing much happened. The FDA sent warning letters to the Brazilian Blowout manufacturer, California-based GIB LLC, about its misleading labeling, which claimed that the product was "formaldehyde-free." The Occupational Safety and Health Administration (OSHA) slapped two manufacturers and two distributors with health violations for their hair products containing formaldehyde. The penalties added up to just under $50,000. A private class action lawsuit was successful, and the Brazilian Blowout manufacturer was ordered to pay out $4.5 million.
But they were not ordered to change the product—just to take the "formaldehyde free" wording off its labels.
The European Commission, the executive arm of the EU, took more decisive action: They banned formaldehyde from cosmetic products in 2019.
Why formaldehyde, anyway?
Considering formaldehyde is a known carcinogen, why would these companies be so stubborn about keeping it in their products?
"[Formaldehyde] helps to bind your hair strand with the keratin molecules that will be connecting," said chemist Christine Martey-Ochola, PhD, co-founder and CEO of Nuele Hair, an organic hair serum and natural hair product company. "That's a critical component of treatment, and it's good in that regard—it's considered a really good binding agent." [Keratin is a protein found in hair, skin and nails.]
Formaldehyde is longer-lasting and may straighten better than other hair-smoothing treatments, but the tradeoff is safety.
How concerned should we be?
Dr. Martey-Ochola told Medical Daily that exposure to even small quantities of formaldehyde increases the risk of cancer, especially if the person has predisposing factors.
"I understand in the world of beauty, sometimes people think, 'In order for me to arrive at this look, I'm willing to expose myself to X, Y, and Z.' So at that point, it's a consumer decision, but I think that it's important that you know the risks, just like with cigarettes," she said. "For the longest time, cigarette manufacturers knew that cigarettes could cause cancer, but it took a significant lawsuit to get that information out. Now consumers are informed by a warning label from the Surgeon General."
How do companies get away with misrepresenting ingredients?
One complicating factor is that the products themselves rarely contain formaldehyde directly. They contain methylene glycol and similar compounds, which are derivatives of formaldehyde, or basically liquid formaldehyde.
"Methylene glycol has two extra hydrogens. When it's exposed to air, you lose those hydrogens. And that's when you form the actual formaldehyde molecule," explained Dr. Martey-Ochola. "You must expose the product to air to use it, and then apply heat, which exacerbates the problem. This releases formaldehyde and creates a danger for the stylist and the consumer. So they're using a technicality to get away with it."
Salons often say that their spaces are "well-ventilated," which helps but doesn't remove the risks.
The take home
Environmental Working Group and others have pushed hard for the FDA to finally enact a ban on formaldehyde in hair products, but a 2018 lawsuit against the FDA went nowhere.
As for the FDA, a spokesperson told Medical Daily: "The FDA continues to monitor safety issues regarding hair-smoothing products and will communicate the potential risks associated with the use of these products with consumers. We also evaluate products for safety and labeling on a case-by-case basis. The most recent information on this subject, including the risks associated with formaldehyde, also known as formalin and methylene glycol in hair-smoothing products, can be found on the FDA website." The FDA says to read all labels.
Dr. Martey-Ochola said it's time for the FDA to take this more seriously. "I think it's important that manufacturers are kind of held to account for the potential downsides. The FDA needs to reevaluate this."
In the meantime, consumers should be aware that, even if their stylist says a keratin treatment is "formaldehyde free," it likely isn't.
Jenna Glatzer ( www.jennaglatzer.com ) is the author of more than 30 books, including Celine Dion's authorized biography.
Published by Medicaldaily.com