Former Tampa Bay Buccaneers Kicker Lawrence Tynes Sues Team, Says Trainer Is Source Of Severe MRSA Infection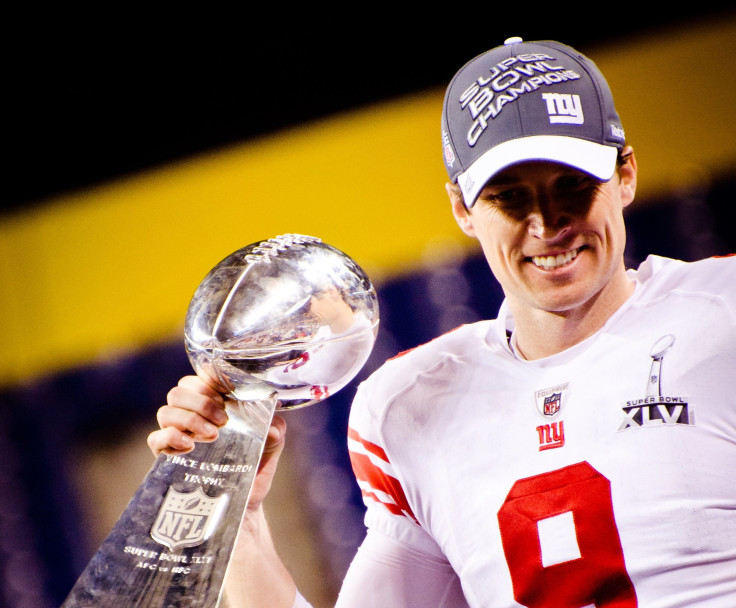 Only a month after the Tampa Bay Buccaneers signed him in 2013, kicker Lawrence Tynes developed an ingrown toenail that quickly became infected by methicillin-resistant Staphylococcus aureus (MRSA) — one of a growing number of antibiotic-resistant bacteria. That infection ended his nine-season career, and on Tuesday he filed a lawsuit alleging his former trainer was responsible for the infection, which he says still ails him to this day.
The lawsuit filed on Tuesday claims Buccaneers trainer Todd Toriscelli is responsible for the infection, The Tampa Bay Times reported. It also cites the team's negligence for "unsanitary conditions" at the team's facility and says the Buccaneers "failed to disclose and actively concealed ongoing incidents of infection" among other people there. The suit is also seeking $20 million in lost earnings.
Tynes says his infection began soon after undergoing a routine off-season procedure that involved trimming his right foot's big toenail. He developed an ingrown toenail and underwent a procedure to fix it; a few days later, it became red and swollen, and pus began to ooze out.
"The second or third day and I usually can kick in practice," Tynes told The Times. "Finally, like the third day, I said, 'Something is not right.' I was feverish, sick, so that's when I said I'm not healing like I had the previous 10 or 12 times I've done it and obviously that's when I sought out the trainers and said, 'What do you guys think here?'"
Tynes said he was undergoing antibiotic treatment at the same time, but because they kept switching the drugs, he sought a second opinion. That's when he found out he had an MRSA infection. Because these infections can quickly become life-threatening, spreading to the blood, bones, and organs, Tynes underwent three procedures and had a peripherally inserted central catheter (PICC line) placed near his heart to deliver antibiotics.
Around this time, Tynes was placed — wrongfully, he says — on the non-football injury list, which exempted him from certain monetary benefits players on injured reserve get, such as another season toward his pension. He was only paid his salary for the remainder of his season (about $905,000). He also learned during this time Toriscelli had suffered knee injuries, and that he also had a PICC line delivering antibiotics to fight MRSA. The suit claims he "admitted to close friends" that his own infection was the source of Tynes' MRSA, since they had used the same equipment and therapy devices, as well as hot and cold tubs.
"It is sad," he told The Times. "Listen, it's frustrating as hell. You miss football every day. I'm not going to sit here and say I don't. You still think you can do it, but there's an issue with your foot that makes it impossible for you to play. It's hard when something is taken away from you through no fault of your own."
Published by Medicaldaily.com