Fracking Health Concern Greater Than Thought, Study Finds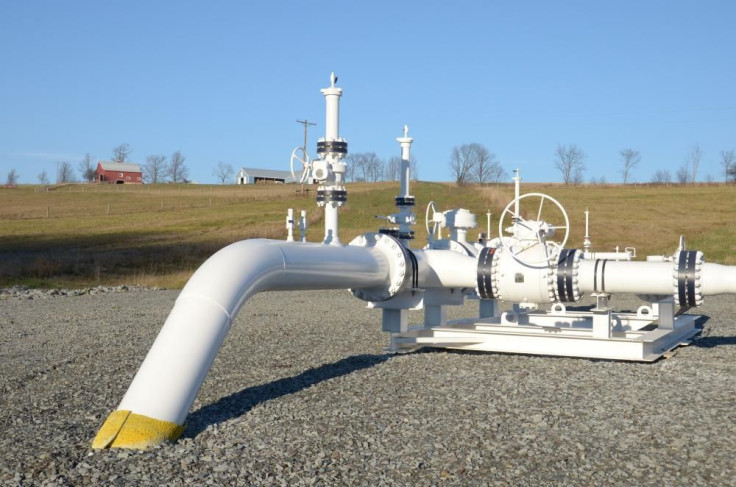 Hydrofracking, or hydraulic fracking, causes more health concerns for those living near drill sites than previously thought, a new study finds.
The small pilot study, directed by Dr. Pouné Saberi at the Perelman School of Medicine at the University of Pennsylvania and the Center of Excellence in Environmental Toxicology (CEET), surveyed 72 adults who visited their primary-care physician in Bradford County, Pennsylvania.
Twenty-two percent of participants said that hydrofracking might be the cause of their sinus problems, sleeping difficulties, and gastrointestinal problems.
"Almost a quarter of participants consider natural gas operations to be a contributor to their health issues, indicating that there is clearly a concern among residents that should be addressed," Saberi said.
Bradford Country has in recent years changed dramatically, as American and international natural gas companies have targeted the bucolic northern Pennyslvania landscape for drilling efforts. The landscape, characterized by woodlands, rolling hills, and pastures, has undergone an industrial transformation.
The 63,000 residents now find themselves accompanied by about 2,000 shale gas wells, making Bradford County the most heavily drilled area in Pennsylvania and the Marcellus Shale as a whole.
Within the 22 percent of participants who considered natural gas operations a contributor to their health problems, 13 percent blamed drilling as the source of their health problems, and nine percent were concerned that health problems would result in the future.
"What is significant about this study is that the prevalence of impressions about medical symptoms attributed to natural gas operations had not been previously solicited in Pennsylvania," Saberi said. "This survey indicates that there is a larger group of people with health concerns than originally assumed."
Saberi also pointed out that the concerns expressed in the survey did not align with the medical problems that patients reported to their physicians.
"Of the few studied charts, there were no one-to-one correlations between the participants' reported symptoms on the survey and the presenting symptom to the medical provider in the records. This raises the possibility of communication gaps between residents with concerns and the medical community and needs further exploration."
CEET director Trevor Penning also commented on the study. "We hope this pilot study will guide the development of future epidemiological studies to determine whether health effects in communities in which natural gas operations are occurring is associated with air, water, and food-shed exposures and will provide a basis for health care provider education."
Published by Medicaldaily.com