Is Fracking Safe? Public Health At Risk Without Large-Scale Studies, Ex-Top Doctor Says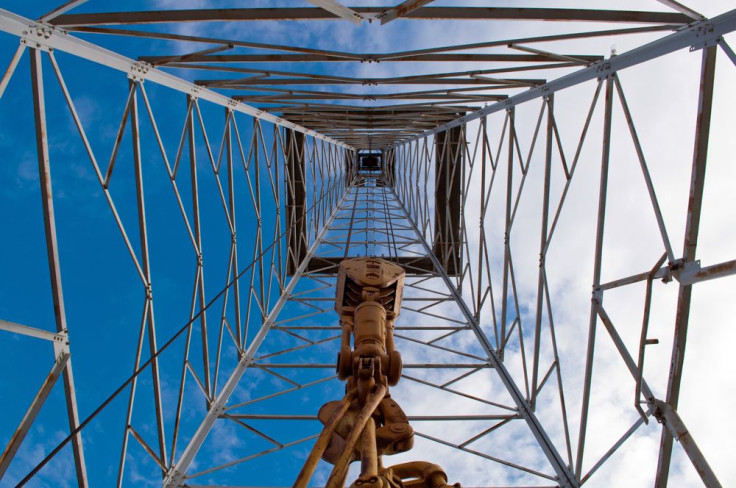 The oil and gas industry says hydraulic fracturing is safe and holds up mounds of evidence backing up its claims. But in Pennsylvania, the heart of a natural gas boom, a major public health study is still waiting to get off the ground after Republicans in Harrisburg declined to fund it 2011.
That decision, says the commonwealth's former health secretary, needlessly placed residents' health at risk as questions remain over the safety of fracking, a process of extracting gas from rock by injecting millions of gallons of water, chemicals and sand deep underground. "The lack of any action speaks volumes," Eli Avila told the Associated Press last week. "Don't BS the public. Their health comes first."
Avila now runs a health department in his native New York after vacating his Pennsylvania post in 2011. (He's best known, however, for being sued for allegedly retaliating against a Harrisburg restaurant that, he says, served him an egg sandwich with old eggs. "Do you know who I am?" he reportedly hollered at the egg maker. "I am the secretary of health!")
The former secretary of health now says more could have been done during his tenure to ensure fracking is being done safely. Three years ago, a committee recommended keeping track of health complaints in order to study them, address any issues and give communities a sense of assurance. The health registry idea, which originally received $2 million from House members, never won favor from the Senate or Gov. Tom Corbett. Avila believes Corbett was misdirected by duplicitous advisers.
According to the Associated Press, the Health Department still wants to create the registry if lawmakers give it a green light. "What are you so afraid that we're going to uncover?" Avila asked of the gas industry. "It's not that I'm against fracking. I'm sure it's helping many individuals financially."
The gas drilling issue is a complicated one. For one, natural gas burns cleaner than other non-renewable resources, particularly coal, and is a major piece of the Obama Administration's climate change policy. The government has hoisted it as a bridge energy source; it could alleviate U.S. oil dependency until clean, renewable energy sources can take over.
Still, concerns remain, and the Environmental Protection Agency itself acknowledges. Spills, improper disposal of spent fracking fluid or faulty wells can lead to "contamination of underground sources of drinking water and surface waters," the agency says. But ground water isn't the only danger. In one alarming study released earlier this year, the Colorado School of Public Health reported babies born near fracking sites were 30 percent more likely to have defects, likely due to air pollutants released from drill rigs.
Small-scale academic studies have been conducted in Pennsylvania. One published last summer in the Proceedings of the National Academy of Sciences discovered "stray gases" in drinking water wells in Northern Pennsylvania. "In a minority of cases, the gas even looks Marcellus-like, probably caused by faulty well construction," said author Robert Jackson, of Duke University.
But, according to Avila and others, a formal registry of complaints, administered by Pennsylvania's Health Department, would bolster the industry's claims of safety and reassure a public that has benefited from the jobs and home-grown energy natural gas offers. The Associated Press asked Corbett whether he would now favor creating such a registry. He said he'd need to speak with his health advisory committee before answering the question.
Published by Medicaldaily.com