France Widens Bird Flu Restrictions To Tackle Outbreak In Southwest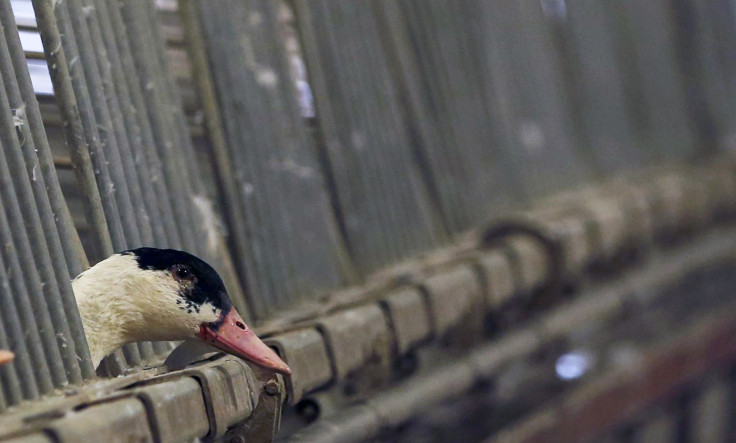 PARIS (Reuters) - France on Friday tightened sanitary measures and restricted movement of poultry across part of the southwest as it tries to contain its first bird flu outbreak in eight years that threatens to hit exports.
The government has established a broad restriction zone around the areas in which 30 cases of highly pathogenic bird flu have been detected since late November, a decree published in the Official Journal showed.
The zone covers all of the five administrative departments where bird flu has been found so far - Dordogne, Gers, Haute-Vienne, Landes and Pyrenees-Atlantiques -, as well as the whole of Gironde, Hautes-Pyrenees and Lot-et-Garonne, and parts of the Lot and Charente departments.
Bird flu, or avian influenza, is often spread by people or trucks that come into contact with contaminated faeces.
"The new measures are aimed at sanitizing in an effective way poultry production across a wide zone, and at providing all necessary guarantees to EU and non-EU countries that import French poultry birds and meat," the farm ministry said in a statement.
Agriculture Minister Stephane Le Foll said on Monday initial results showed the strains found in France posed no risk of being caught by humans and stressed the virus cannot be transmitted through food.
The disease has come at an awkward time for farmers and food firms in the southwest, France's main foie gras producing region, as the year-end holidays represent a period of peak demand for poultry meat and specialties such as foie gras, which is made from duck or goose liver.
Several countries including China and Japan - the world's largest importer of foie gras - have imposed restrictions on French poultry products, live animals or hatching eggs due to the bird flu outbreak.
Le Foll said on Monday the government was trying to convince countries banning products from the whole of France to limit restrictions to the regions hit by avian flu.
(Reporting by Sybille de La Hamaide Writing by Gus Trompiz; Editing by Mark Potter)
Published by Medicaldaily.com