Fred White, Former Kansas City Royals Broadcaster, Dies of Melanoma at 76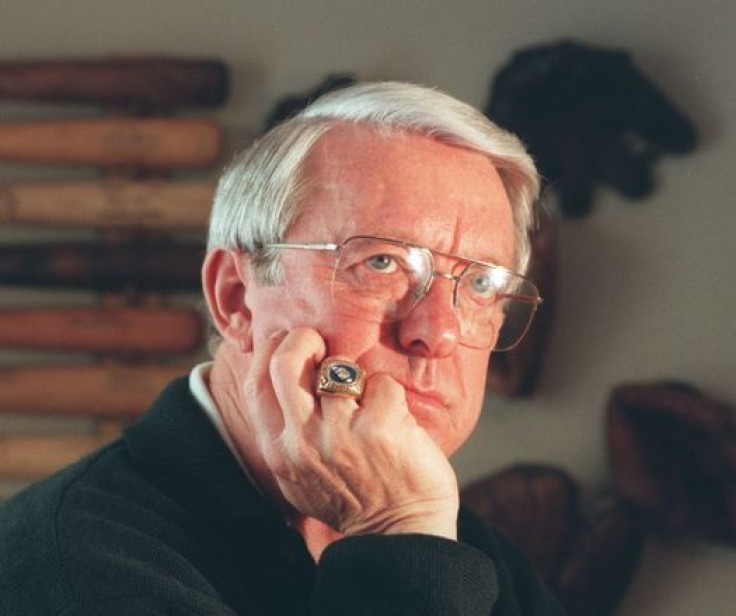 Kansas City Royals Broadcaster Fred White died earlier today, due to complications of melanoma just two years after Royals Hall of Famer and broadcaster Paul Splittorff died from the same type of cancer, according to Fox Sports. He was 76.
But contrary to the news of Splitorff, White's death came as a huge surprise to fellow broadcaster Denny Matthews, who had announced with White for 25 years.
"It's just stunning," Matthews told Fox. "We just got through losing Splitt, and now this. With Splitt, we kind of knew for a while that he was ill. But with Fred, it's just so sudden. I'm floored. And saddened, obviously."
Melanoma is the most dangerous form of skin cancer, according to the Skin Cancer Foundation. It forms when unrepaired DNA damage to skin cells, usually caused by ultraviolet radiation from sunshine, triggers mutations that cause skin cells to multiply rapidly and form tumors. The National Cancer Institute estimates that more than 68,000 Americans are diagnosed with melanoma each year, with another 48,000 diagnosed with early forms of the disease, and more than 9,000 related deaths.
White worked with the Royals for 40 years, most recently as the team's director of broadcasting services, but it is his humor in the broadcast booth that he will be most remembered for.
"We had the saying: The booth is small, the season is long, so let's get along," Matthews said. "And we did. We kind of knew what buttons to push, when not to talk over the other guy, and when to let the other guy just be himself."
He added, "twenty-five years is a long time to be with someone. I don't know many radio partners who have made it that long. I don't know many marriages that have survived that long."
Published by Medicaldaily.com