Queen's Freddie Mercury Had One Of The Best Singing Voices Of All Time, According To Science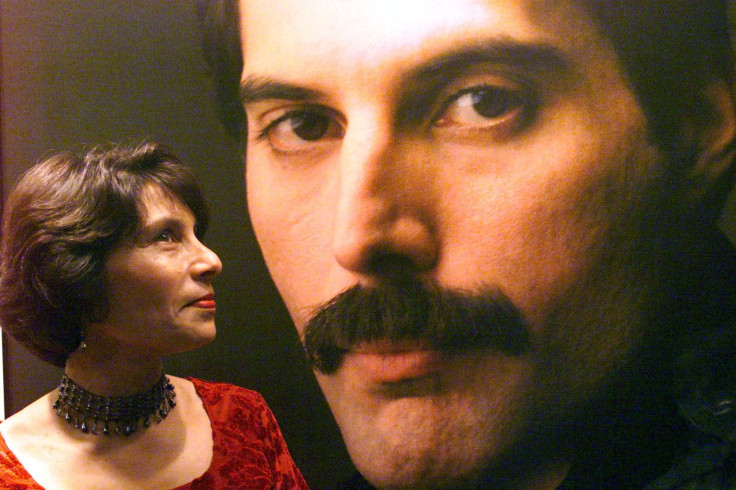 Freddie Mercury, the ultimate showman back in the heyday of Rock 'n' Roll, also possessed some of the greatest singing chops among all contemporary musicians. Falling somewhere between a baritone and a tenor, the voice of Queen's lead singer captivated stadiums around the world up until his death in 1991 due to AIDS.
Researchers from Sweden, Austria, and the Czech Republic conducted a study of Mercury's singing voice and found that his fast and irregular vibrato influenced both his musical style and flamboyant stage persona.
It was rumored that Mercury's vocal range reached past four octaves. For a point of reference, Mariah Carey matches an incredible five octaves, and a piano reaches seven. An octave refers to the interval between the first and eighth note on a musical scale.
Lead researcher Christian Herbst, from the University of Vienna, and his colleagues conducted an exhaustive review examining the distinctiveness of Mercury's singing style and voice production. To achieve this, they listened to and analyzed the complete Freddie Mercury: The Solo Collection, 21 a cappella recordings, and interviews featuring Mercury. They also used an endoscopic video camera to study a modern rock vocalist who imitates Mercury's singing voice.
The findings showed that Mercury was a baritone and became an expert at modulating his voice. Although the researchers were unable to confirm the Queen front man's fabled four-octave vocal range, they did find that he used subharmonics to aid in "creating the impression of a sound production system driven to its limits, even while used with great finesse." Subharmonics is the same technique used by Tuvan throat singers.
If you're like me then you think singers like Mercury cannot be imitated with practice. Singers like Robert Plant, Aretha Franklin, and Mariah Carey were born with an amazing vocal range and that doesn't come to most of us naturally. Researchers from Northwestern University decided to test this widely held belief in a similar study that analyzed the singing techniques of three different age groups: kindergarteners, sixth graders, and college-aged adults.
Researchers asked volunteers to listen to four repetitions of a single pitch before singing it back. The results showed a significant improvement in singing quality between kindergarten and sixth grade, and a drop in college. Researchers attributed an almost complete reversion in musical skill to the fact the musical instruction ends around late elementary school, which meant students stopped practicing and lost all ability by the time they reached college.
Another reason some people can't carry a note is tone-deafness — a physical condition recognized by the National Institute on Deafness and Other Communication Disorders. It is estimated that between 2 and 5 percent of Americans are tone-deaf, meaning they are unable to distinguish different pitches. However, people who have not been diagnosed with tone-deafness should be able to carry a tune, if they practice.
Source: Lindestad P, Zangger-Borch D, Hertegard S, Herbst C. Freddie Mercury—acoustic analysis of speaking fundamental frequency, vibrato, and subharmonics. Logopedics Phoniatrics Vocology. 2016.
Published by Medicaldaily.com