Free-Diver, Nick Mevoli, Dies While Attempting A Record-Breaking Dive In The Bahamas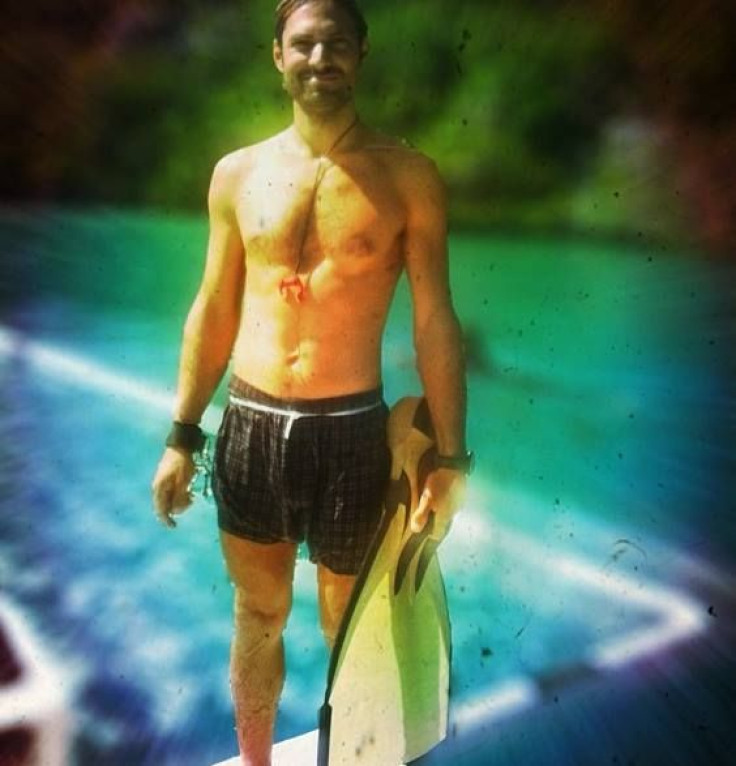 Nick Mevoli, a competitive free diver from Brooklyn, N.Y., died on Sunday after attempting to set a record dive at the International Free Diving Competition in the Bahamas. Although it is considered one of the most dangerous extreme sports, freediving rarely turns deadly, and Nick's death is the first during official freedive competitions in over 20 years.
According to the International Association for the Development of Apnea (AIDA), a governing body in free diving, Nick most likely suffered from a "depth-related injury to his lungs." After passing 300 feet below sea level, water pressure forces lungs to shrink to one-third of their usual size. Nick became the first American born freediver to reach the 100-meter mark this past May when he dove to 328 feet, ABC News reported.
"It is with great sadness that I inform you that Nicholas Mevoli, of the United States, passed away today after a dive at the 2013 Vertical Blue Competition," AIDA said in a statement. "Nick had performed a constant weight no fins dive to 72 meters, reached depth, and swam back to the surface successfully. Nick attempted to complete the surface protocol, but was unsuccessful and had difficulty breathing."
During Sunday's competition, Nick was attempting to reach a depth of 230 feet without fins in the Bahamas' Dean's Blue Hole, the world's deepest underwater hole, going as far down as 663 feet. After achieving the record, Nick surfaced, but he was clearly distressed, and immediately lost consciousness. On-site paramedics and doctors were unable to revive the 32-year-old diving expert.
"At the moment we are all extremely shocked and saddened and trying to establish what happened. His family has been informed and all our thoughts and prayers are with them," the competition's organizer, Vertical Blue said in a statement. "Competition freediving has as enviable safety record but the sport can never be risk-free, something understood by all freedivers."
Nick's family said he had been an amateur freediver since the age of 8, when his family lived in Florida. He grew up with an interest in water activities such as diving, spearfishing, and swimming. His achievements include second place at this year's Depth World Championship, second place in the inaugural Caribbean Cup in Roatan, first place at the Deja Blue competition in Curaçao, and second place in constant no fins at this year's AIDA Depth World Championship in Greece.
"Nobody could do what he did under the water," Nick's uncle, Paul Mevoli told the Associated Press. "He was very talented. Even the people in the freediving world couldn't believe his skill."
Published by Medicaldaily.com