French Maker Of Faulty Breast Implants Apologizes To Victims; Thousands Of Scorned Women At Trial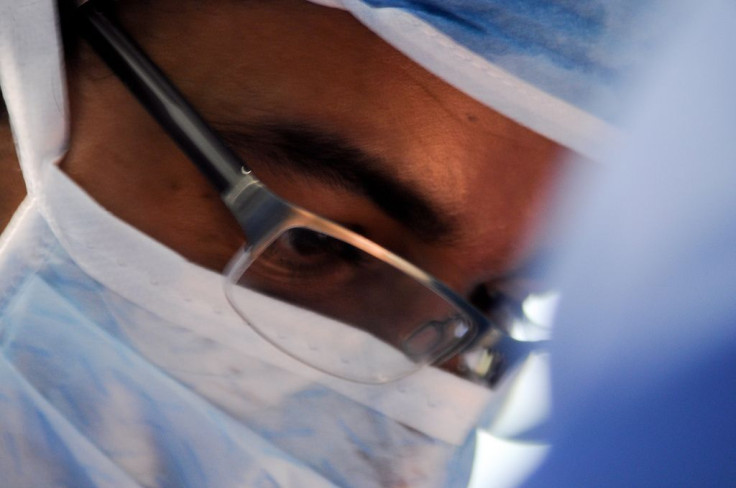 The founder and longtime chief executive of the company accused of making faulty breast implants apologized to victims Wednesday, just days after denying the substandard implant devices posted any danger.
Poly Implant Prothese, a French company, began in 2003 filling the devices with material normally used for mattresses, rather than the approved silicone filler. By 2009, French surgeons noticed an unusually high rate of ruptures in the devices, which were sold to 300,000 patients worldwide, including 50,000 in the United Kingdom. European regulators pulled the devices from the market in 2010, causing an international alarm.
Experts say the faulty implants don't cause an increased risk of breast cancer but warn the removal surgery, in some cases necessary, brings risks of its own. The French government, however, recommends women remove the implants because of the high rupture rate.
"I apologize to the plaintiffs for the gel used by PIP since 1992," Jean-Claude Mas, told media. "The anxiety syndrome described [in court by experts and witnesses] is real. I understand that they are suffering and that they are afraid," he said, referring to women who have brought some 5,000 individual lawsuits against him and the now-defunct company.
Mas, 73-years-old, and fellow executives face years in prison if convicted of manslaughter charges in France.
The trial, expected to last until May 17, was moved to a larger venue to accommodate all 5,000 plaintiffs, their 300 lawyers and a seemingly endless crowd of onlookers.
Just last February, the US Food and Drug Administration approved the use of new silicone gel breast implants for women over the age of 22. Their decision was based on seven years of data taken from 941 women.
"It's important to remember that breast implants are not lifetime devices. Women should fully understand the risks associated with breast implants before considering augmentation or reconstruction surgery, and they should recognize that long-term monitoring is essential," Dr. Jeffrey Shuren, director of the FDA's Center for Devices and Radiological Health, said.
See also: Cosmetic Crisis On The Horizon: Unregulated Cosmetic Industry Poses Danger To Public, UK Says.
Published by Medicaldaily.com