Frequent Emoji Use Suggests Constant Sexual Thoughts: Survey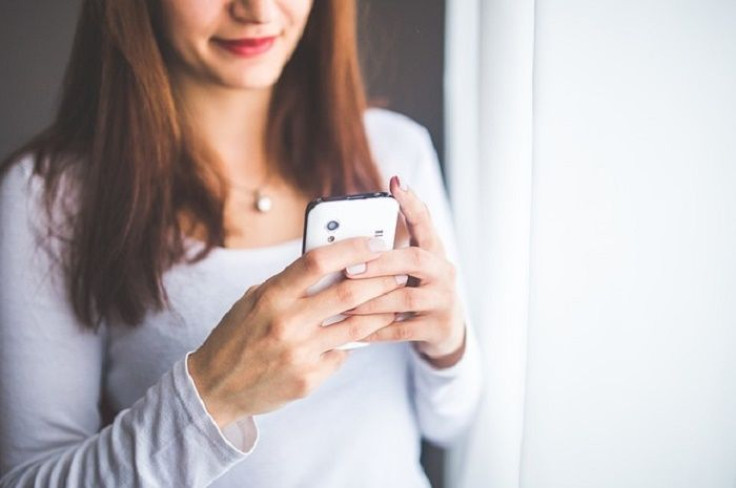 We found that something as innocuous as a food item emoji icon can be employed to denote body parts or sex when Instagram banned the eggplant emoji from its search algorithm earlier this year after it was used to tag "lewd" photos of men and their, um, well, eggplants. Perhaps to no surprise to fans of the purple plant emoji, new research suggests people who think about sex frequently use the ideograms and smiley icons the most, Popular Science reported.
A survey conducted by Match.com revealed that of the 5,000 singles surveyed, 36 to 40 percent of people who think about sex several times a day use more than one emoji in every text. People who never think about sex said they used them less frequently. Most people who reported thinking about sex once a day said they use emojis, but not in every text. The group that used emojis the least was those who said they think about sex just once a month.
People of all ages political perspectives, sexual orientation and social backgrounds use the small digital images to express themselves, but the sexual connotations attached to emojis, including the eggplant, banana and smirking face have made it easier for people to initiate a date or a Netflix and chill session with just a few screen touches — seriously, they don't even have to call them or send a text message.
Another study published by Match.com earlier this year revealed more than half of the men and women surveyed used the wink emoji to flirt with a date. The smiley emoji was the second most popular emoji, with 41 percent of women and 33 percent of men reporting that they use the digital image to aid them in courtship. The cohort said they stay away from the sassy girl, lips, and monkey emojis when flirting with a potential partner.
"[Emoji users] want to give their texts more personality," Helen Fisher, who led the Match.com study published earlier this year, told Time Magazine. "Emoji users don't just have more sex, they go on more dates and they are two times more likely to get married."
The previous study also found that 54 percent of singles who use emojis have more sex than the 31 percent of those who just rely on their words, suggesting that emojis may be the new aphrodisiac and the key to greater success in finding relationships.
Published by Medicaldaily.com