Friendly 'Ball Tap' Leaves Teen Permanently Infertile: What Is Testicular Torsion?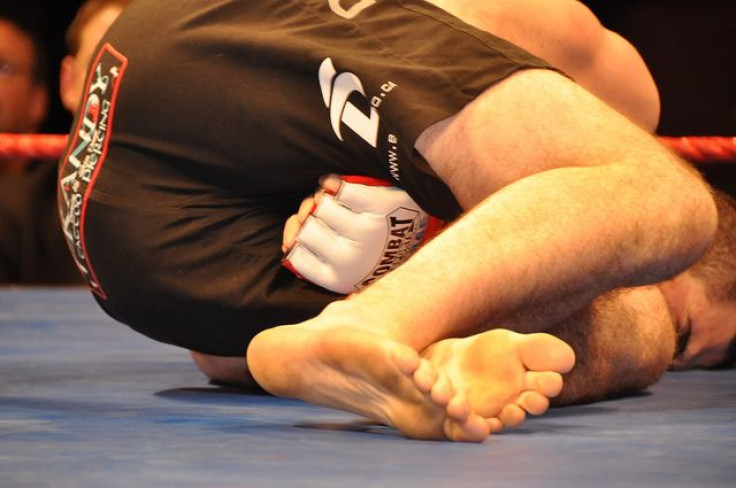 Two friends ended up on opposing side of a Pennsylvania court room after an alleged friendly "ball tap" left one of the boys infertile. The incident that occurred back in Sept. 15, 2006, resulted in the victim and his mother filing a lawsuit in 2008 for negligence, assault, battery, both negligent and intentional infliction of emotional distress, and punitive damages, The Legal Intelligencer reported.
Clayton Russell was playing the video game "Dance Dance Revolution" when his buddy Brandon Hearn came up behind him and struck his testicles. Following immediate pain that intensified later that night, Russell's mother took him to the hospital where he was diagnosed with testicular torsion and prepped for emergency surgery. Doctors fear the damage has left Russell permanently infertile.
According to the Urology Care Foundation, testicular torsion occurs when tissue surrounding the testicle is separated from the scrotum. This twisting of the testicle can cause a strangulation of its blood supply. If blood supply is not restored within approximately six hours, the testicle can die or diminish in size. Around one in 4,000 men under the age of 25 experience testicular torsion.
"In our little group, if you were doing something, like, kind of stupid, that's what you — you would get a ball tap," Hearn testified to the Supreme Court. "I never meant to hurt him like that. I meant for him to be in pain for about five seconds."
Judge Kate Ford Elliot, who presided over American National Property and Casualty v. Hearn, decided the act was done intentionally. However, a declaratory judgment filed by American National Property and Casualty Cos. (ANPAC) claimed that the punitive damages sought by the defendants were not covered under the policy, since they were based on an intentional act. A summary judgment was filed in favor of ANPAC. The decision by Montgomery County Court was upheld by the Supreme Court after the defendants filed a motion for appeal.
"Hearn's act of hitting Clayton in the groin was clearly intentional. Hearn snuck up behind Clayton while his back was turned and hit him in the groin area with his forearm," Ford Elliott wrote. "Hearn testified that he only meant to cause Clayton momentary discomfort; however, the policy excludes coverage of bodily injuries resulting from intentional acts 'even if the actual injury or damage is different than expected or intended.'"
Published by Medicaldaily.com