FTC Orders Fraudulent Weight-Loss Companies To Pay Up … Because Sprinkling Powder On Food Won't Make You Skinny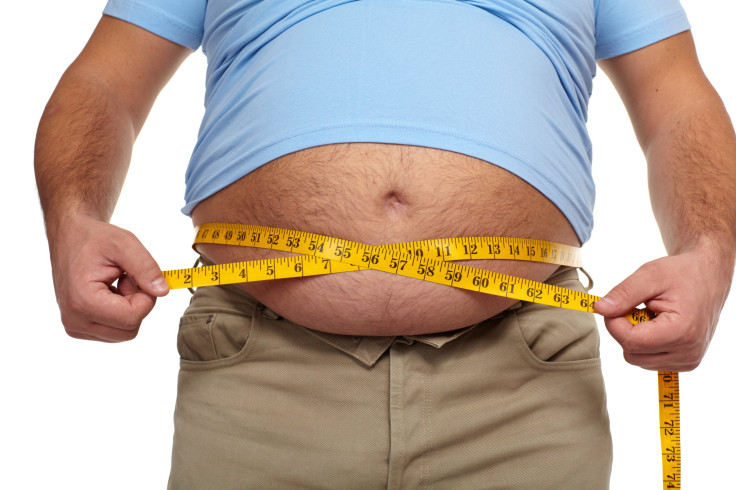 You've seen the ads: "Eat yourself skinny!" "Get a gym body without going to the gym." "Trim 1.3 inches in just 4 weeks." And according to the Federal Trade Commission (FTC), they're all a fraud. The FTC announced Tuesday that it has launched a law enforcement initiative to stop fad weight-loss companies from using deceptive advertising to sell their food additives, skin creams, and dietary supplements, many of which are not proven to actually improve weight-loss results. Sensa Products, which markets a powdered food additive that helps consumers lose weight without diet or exercise, is among four companies that the FTC ordered to pay a combined $43 million back to consumers of its products.
"'Operation Failed Resolution' is part of the FTC's ongoing effort to stop misleading claims for products promoting easy weight loss and slimmer bodies. The marketers of Sensa, who exhorted consumers to 'sprinkle, eat, and lose weight' — will pay $26.5 million to settle [FTC] charges that they deceived consumers with unfounded weight-loss claims and misleading endorsements. The FTC will make these funds available for refunds to consumers who bought Sensa," the FTC explained in Tuesday's announcement.
Sensa, L'Occitane, HCG Diet Direct, and LeanSpa all reached settlements with the FTC in which they surrendered money in fines and/or consumer refunds, with Sensa paying the largest amount and LeanSpa coming in second with $7.3 million. The judgment against HCG Direct was suspended due to an inability to pay. According to the FTC, L'Occitane claimed that its skin cream would slim users' bodies but had no scientific evidence to support the claim. And HGC Diet Direct marketed a human hormone for weight-loss, though its effectiveness was never proven. "Resolutions to lose weight are easy to make but hard to keep," said Jessica Rich, Director of the FTC's Bureau of Consumer Protection. "And the chances of being successful just by sprinkling something on your food, rubbing cream on your thighs, or using a supplement are slim to none. The science just isn't there."
According to The New York Times, the weight-loss industry is expected to make about $66 billion in 2014. With America's obesity rate on the rise, millions of people across the country are trying to drop the pounds — and some don't want to do it the hard way. Those looking to expedite the process or avoid discomfort, turn to diet soft drinks, dietary supplements, and other products aimed at melting away their fat. These companies, the FTC alleges, take advantage of people's desire to lose weight by making claims that simply aren't true and accepting consumers' money in exchange for products that don't work.
In a statement, Sensa said that the company does not admit to wrongdoing but will try to adjust its advertising to comply with the FTC. "Sensa is incorporating changes to its advertising to comply with the FTC's consent order and continues to support the brand with new advertising and marketing materials," the company said, according to Fox News.
But for now, as you focus on keeping your New Year's resolution, remember that there's no quick fix to losing weight. Diet and exercise are scientifically proven to work when done with discipline. And according to the FTC, many of the products that offer solutions to losing weight quickly and without effort are pretty much just a scam.
Published by Medicaldaily.com