Funding Cuts Imperil European Fight Against TB, HIV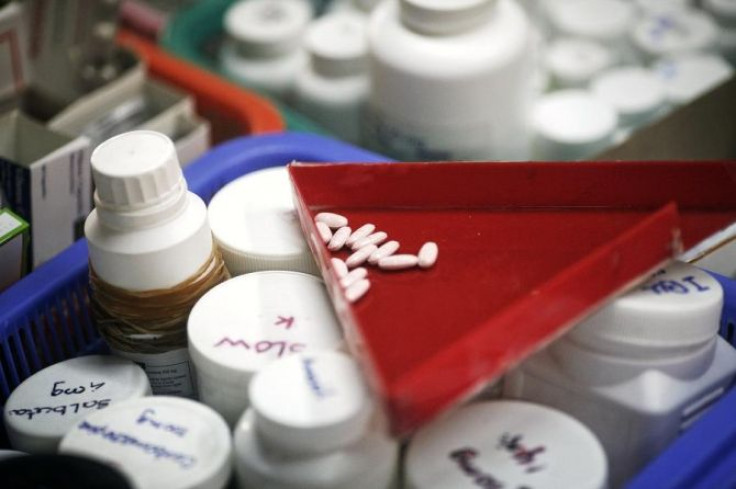 Cuts in global funding for Eastern Europe and Central Asia are undermining the fight against tuberculosis (TB) and the AIDS virus, threatening to push already high rates of disease and drug-resistance even higher, experts said on Wednesday.
In a report by leading European non-governmental health organizations, the experts called on the European Union to step in to fill the gaps left by global donors to countries within and neighboring its borders.
TB already kills seven people every hour in the European region while 1.4 million people in Europe have the human immunodeficiency virus (HIV) that causes AIDS.
Countries in Eastern Europe and Central Asia have some of the world's fastest growing HIV epidemics, and the region is the only one globally where the number of new HIV cases continues to rise every year. Europe is also home to the world's highest documented rates of drug-resistant TB.
"Diseases do not respect borders," said Patrick Bertrand of Global Health Advocates France, one of the NGOs behind the report.
"To address global health issues such as TB and HIV, the European Union must pay attention to what is happening both within its member states and its neighbors. Now is not the time to falter and allow for all the progress we've made to be lost."
The public-private Global Fund to Fight AIDS, TB and Malaria, the world's largest financial backer of the battle against the three infectious diseases, said in November last year it had been forced to cancel a round of new grants and would make no new funding available until 2014.
Wednesday's report found that because of these shortfalls, caused partly by cuts by some donor governments to aid budgets during economic downturns, and due to changes in Global Fund eligibility criteria, funds for middle-income countries such as some in Eastern Europe and Central Asia have been limited.
As a result, it said, some countries lack the money needed to aggressively tackle their TB and HIV epidemics.
The report noted that the Global Fund not only supports treatment and prevention programs, but also funds civil society organizations that can lobby national governments to begin to fund such programs themselves.
Experts who contributed to the report said underfunding of HIV and TB programs in the Europe "will inevitably contribute" to rising rates of disease and drug-resistance.
"This will cost lives and cause an enormous drain on the European region's economy due to increased treatment costs and lost productivity," they wrote.
The World Health Organization (WHO) estimates that if steps are not taken to address drug-resistant TB Europe, economic losses to the region will be $12 billion within five years.
"This is an issue where the European Union has a unique opportunity to demonstrate leadership and to ensure these vulnerable populations are not abandoned," said Aaron Oxley, director of RESULTS UK, another NGO involved in the report.
The NGOs called for the EU to make targeted investments in the health of its neighbors, where the Global Fund is unable to, and to ensure it honored existing pledges to the Fund and seeks to increase support for it in the years ahead.
The WHO warned last year that multi drug-resistant and extensively drug-resistant forms of TB are spreading at an alarming rate in Europe and will kill thousands unless health authorities do something to halt the pandemic.
@ 2012 Thomson Reuters. All rights reserved.