Fungal Meningitis Death Count Increases to 20, Cause Confirmed as Fungus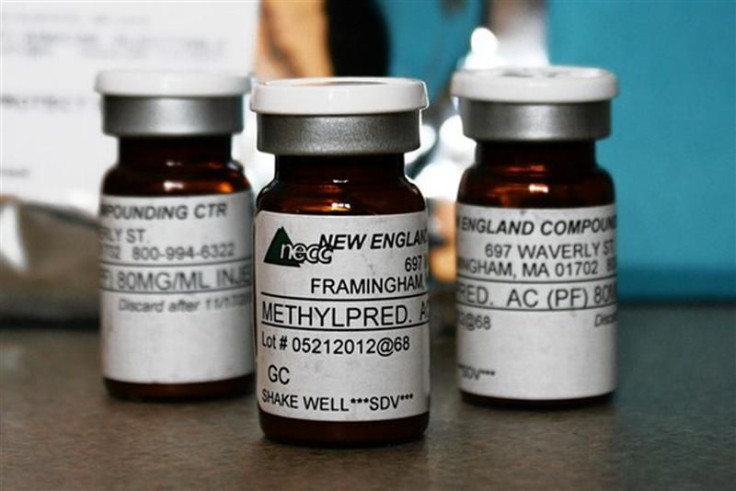 As the number of cases of fungal meningitis and joint infections has again increased during the nationwide outbreak, health officials have confirmed that the steroid injections that caused the outbreak were tainted with a fungus.
Yesterday, the death toll from the outbreak increased to 20, this time from a patient in Michigan. The cases also increased to 257, according to the Centers for Disease Control. Officials still consider 14,000 people to be at risk for infection, and do not yet understand why some people develop fungal meningitis while others do not. They have also instructed doctors and medical professionals to stay vigilant about the outbreak for months, as fungal meningitis can have an incubation period for over a month.
Laboratory results confirmed that Exserohilum rostratum was the culprit behind the outbreak after testing tainted vials. The CDC obtained the fungus from a vial, grew it, and found that it matched with the fungus found in patients' blood samples. The fungus is actually found in nature, like in dirt, but is deadly when inserted into spinal cords, as it was in these cases. This discovery will not change any of the CDC's recommendations for treatment, as this fungus was already widely believed to be the culprit for the outbreak.
Other fungi have also been found in vials, but have been found to grow too slowly or at all at 37 degrees Celsius, the body's internal temperature. For any fungus to be considered a threat, it would need to grow at 37 degrees Celsius.
Officials still do not yet know whether some vials were more contaminated than others, whether patients were put at greater risk if they received more than one injection, and whether all the vials were infected.
Some of the patients have already begun to file lawsuits against the compounding pharmacy at the center of the outbreak, the New England Compounding Center. One Minnesota woman filed a lawsuit last week, followed by lawsuits filed in Florida, New Jersey, and Virginia.
The New England Compounding Center issued a recall of all of its products and has ceased operations. The Food and Drug Administration raided its offices earlier this week.
New York reported its first confirmed case last week. The other states affected by the outbreak are: Florida, Idaho, Illinois, Indiana, Maryland, Michigan, Minnesota, New Hampshire, New Jersey, New York, North Carolina, Ohio, Pennsylvania, Tennessee, Texas, and Virginia.
Symptoms of meningitis include new or worsening headache, sensitivity to light, stiff neck, or slurred speech. This strain of meningitis can lead to rapid, dangerous strokes. Meningitis can be deadly if left untreated.
Fungal meningitis is not contagious.
Published by Medicaldaily.com