Gaddafi's Body Buried in a Secret Location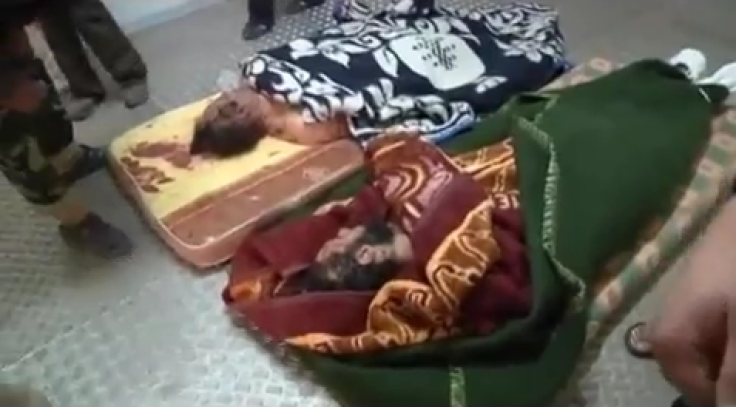 Muammar Gaddafi's body was buried overnight in a secret location in the Libyan desert after being displayed in a market freezer for nearly four days, a Misrata military council member said.
Gaddafi's body was said to have been buried in a religious ceremony along with the corpse of his son Mutassim and ex-defense minister Abu Bakr Yunis Jaber.
Khaled Tantoush, Gaddafi's personal minister, recited Muslim prayers over the dead bodies.
Gaddafi's corpse was buried in a secret location, in order to avoid exhumation of the body by angry opponents.
Before the corpse was taken to a secret place, thousands of people cheered near the body of their former leader who ruled for 42 years.
The interim government said international organizations that ask to see the burial site will be given access, the Associated Press reported.
Gaddafi's son Saif al-Islam was reportedly heading towards Niger to seek refuge, where his brother and other Gaddafi loyalists gathered.
Saif al-Islam plans to use a forged passport to flee the country, according to Reuters.
Raw video footage of Gaddafi's capture has been posted online. The videos appear to show Gaddafi bleeding from the head as rebels drag and beat him. Machine gun fire is heard in the background amid chants of "Allahu Akbar," which means "God is Great" in Arabic.
Published by Medicaldaily.com