Gastric Bypass and Addiction Transfer - One Woman's Story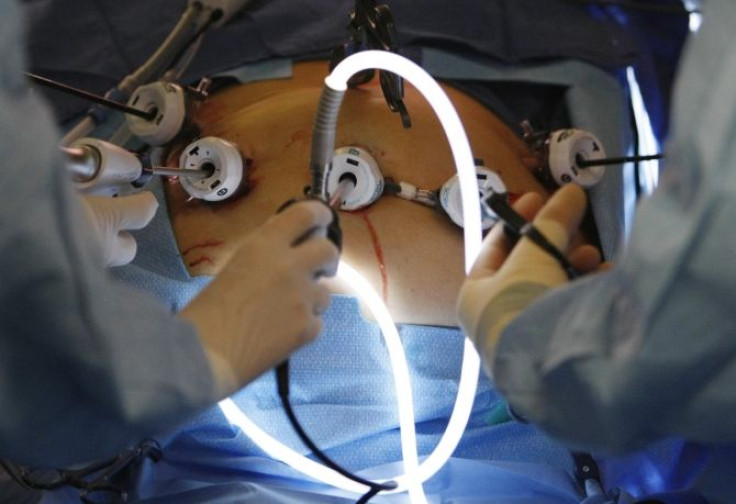 How does one exactly get to weigh 400 pounds or more? The obvious reason is overeating but what causes that kind of overeating to become that morbidly obese? The cause of this is emotional eating, the kind of eating where food is what you go to for emotional comfort. Basically, it is a food addiction. For many, the quick fix is to have gastric bypass surgery. In fact, in 2005 there were some 171,000 of these surgeries performed in the US alone, according to the National Association for Weight Loss Surgery. More than 75% of these surgeries are gastric bypass as opposed to the lap band.
Quite interestingly, about 75% of those who elect to have this kind of surgery are women. It is not as difficult to find a doctor to perform this anymore and most insurance will cover the procedure by a rationalization that obesity will kill so it is better to pay now rather than pay more later. Here's the problem, no one said anything about addiction transfer.
Addiction Transfer addiction is when the initial addiction was never dealt with, in this case it would be food, and so there is still an addiction component in the brain that was not resolved so a new addiction blossoms, replacing the old one. This new addiction could be anything, gambling, sex, drugs, alcohol, or shopping. It becomes the new "go to" and an addiction flourishes in these conditions. The National Institute of Drug Abuse has conducted research that shows a strong correlation between gastric bypass surgery and an increase in alcohol consumption.
The perfect example is what happened with Carnie Wilson. She had the gastric bypass surgery and shortly after became an alcoholic. She replaced food with alcohol and that was her new way of coping. This is becoming increasingly popular, especially with the new wave of people seeking out this type of surgery. Some are developing a addiction transfer right out of the gate when they are prescribed opiate based pain killers post-surgery. For others, it is taking a bit longer.
Here is Brandy's story. Brandy was always a bigger girl with a large appetite but after her divorce when she met Kevin, her current husband, she started going out with him to the bar several nights a week. Her heavy drinking just helped her pack on the weight and soon she found herself over 400 pounds.
Kevin never seemed to mind her weight gain; in fact he had also put on some weight too as a result of over drinking. It wasn't until that one day when Brandy took her 2 kids, Crystal and Aidan to the church festival when she couldn't keep up, she was winded, and her face was beat red, that she ever even contemplated getting gastric bypass surgery in the first place. After a few phone calls to her doctor, she was on her way to a December surgery date.
The surgery went well but it was afterwards when things went downhill. Some people had told Brandy that she would be able to eat food but in smaller portions. This was not the case for her, she would go days eating nothing more than a few peanuts. Peanuts were the only thing that she could hold down that offered any protein. Brandy was dropping massive amounts of weight. In months she was literally down around 150 pounds. Of course she is unable to eat anything without "dumping" which is the technical word for getting insanely sick from food.
Looking great, Brandy decided it was time to show off and this pulled her back to the bar scene. This time she wasn't bringing Kevin with her though, this was a "girl thing". One night Brandy ran into a guy that she knew years ago but has lost touch with. Back when they knew each other there was a profound mutual attraction but the timing was never right. Brandy was bound to not let this be the case again and after a few drinks the lustful affair began. Jack was also married with two sons and another on the way. The two saw each other at every opportunity they could muster up.
Jack and this torrid affair became Brandy's new "go to" and it consumed everything that she was. Days were spent talking on Facebook and in text messages. The nights that they were unable to sneak away to see each other were filled with precarious phone calls to each other. No risk was too great for Brandy when it came to Jack. Every minute of every day was consumed with Jack. This behavior became Brandy's addiction transfer.
One night Jack and Brandy were supposed to meet but Jack cancelled because he wasn't feeling well. The next day when Brandy stalked his wife's Facebook, which was a daily occurrence, she couldn't believe what she saw. The night before Jack had died suddenly. Brandy was crushed, devastated, and shattered. There was nothing she could do and no one to call. She couldn't ask any questions and her hands were tied. She surely couldn't tell his pregnant wife. This weighed on Brandy and she was miserable. She found no closure and couldn't even go to his funeral.
A few days following this event, Brandy broke out in a rash all over her face. She went to the doctor and found out she had Shingles caused from a weakened immune system. They prescribed her some medication, one of which was Vicodin. The Vicodin made her feel good, really really good. And, this was now Brandy's new addiction transfer. The Vicodin made her super human and she was now able to handle all of the stressors that life deals up and cope with Jack's death. Within four months Brandy was taking as many as 15 Vicodin per day.
Here's the problem, even if the Vicodin habit stops, without treatment, the cycle will continue and there will be another addiction transfer in Brandy's future. The initial reason that Brandy and many like her are experiencing addiction transfer is because the main problem, which is likely an underlying undiagnosed mental disorder, has not been diagnosed or treated.
Without help the addictive behaviors will continue to spill over onto each other creating a domino effect. Dual diagnosis treatment is readily available for Brandy and those like her to make the addiction pattern stop, once and for all.
A 20 year veteran manager and owner of behavioral health hospitals and services, Mr. Spanswick began his career in New Orleans, Louisiana. After receiving his MSW in Clinical Mental Health from Tulane University in Louisiana and working for five years in multiple inpatient psychiatric settings as a Director of Social Services, Mr. Spanswick entered the Master of Hospital Administration Program at Tulane while simultaneously founding Paradym Health Systems, Inc., a psychiatric hospital management company, with Dr. Alan Jason Coe as partner. Mr. Spanswick is currently bringing his extensive mental health and business backgrounds to bear as the CEO of KLEAN Treatment Center a Residential drug and alcohol treatment center that utilizes a dual diagnosis approach and evidence based therapies.
Published by Medicaldaily.com