Gay Conversion Therapy Lawsuit: Chinese Psych Clinic Performs Electric Shock Therapy On Patient To Reverse His Homosexuality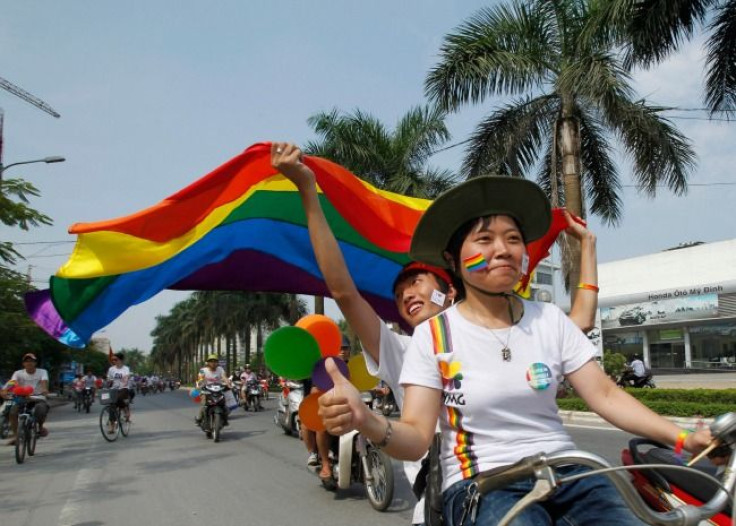 Since the Chinese government removed homosexuality from the list of mental disorders in 2001, gay and lesbian citizens of China have gained general acceptance among their straight peers. However, there are still no laws forbidding discrimination against people due to their sexual orientation, and same-sex marriage still goes unrecognized. LGBT activists have now rallied around Yang Teng, who is suing a psychological clinic after he was reportedly exposed to gay conversion therapy in the form of electric shocks.
"According to the law, both sides should sign an agreement before electric shock or hypnosis is carried out, but (the clinic) did not offer," Teng's lawyer, Li Duilong told The Associated Press. "The staff told my client the electric shock felt like 'being bit by a mosquito' but it turned out not to be."
Teng said he was willing to undergo gay conversion therapy after being pressured by his family into settling down with a wife and having children. Following therapy, including hypnosis and electric shock, he claims to have felt the physical and mental burden of his decision. In spite of his willingness, Teng has decided to sue Chongqing Xinyu Piaoxiang clinic for endangering his physical and mental health status by telling him the harmful procedure would be safe.
Teng and his attorney are looking to be compensated for the equivalent of $2,300, which would cover the cost of the therapy, traveling expenses to reach the clinic, and wages he lost during his trip to the clinic. Duilong plans to make it abundantly clear that homosexuality is not a disease when court proceedings start later this month. Members of the Beijing LGBT Center have already started conducting demonstrations outside of court hearings on Thursday.
Across Europe and the United States, gay conversion therapy, also known as reparative therapy, has been considered a discriminatory practice against members of the gay, lesbian, and bisexual community. The American Psychological Association "urges all mental health professionals to take the lead in removing the stigma of mental illness that has long been associated with homosexual orientation." Teng said that he is now accepting of his identity as a gay man following his ordeal.
A survey conducted by the Beijing LGBT Center and the Institute of Psychology under the Chinese Academy of Sciences was considered the first to gauge the psychological well-being of homosexual men and women in China. Although the results revealed that gays and lesbians were four times more likely to suffer from depression compared to other groups, only seven percent sought the help of a mental health professional and 56 percent said they had never considered psychological help.
Published by Medicaldaily.com