Gay Teen Boys Don't Get Tested For HIV Out Of Fear They'll Be Recognized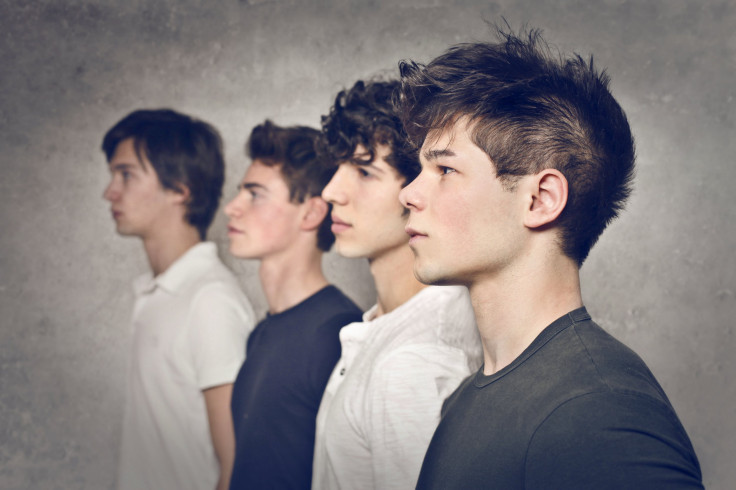 Young teenage men who have sex with other men aren't testing themselves for HIV anywhere near as much as their older counterparts, a new study published in the Journal of Adolescent Health concludes — with about 20 percent of those between the age of 14 to 18 having ever been tested.
It's a scenario made all the more troubling by the reality that this particular population remains at high risk of contracting the lifelong disease.
"Rates of new HIV infections continue to increase among young gay and bisexual men," said senior study author Dr. Brian Mustanski, an associate professor of medical social sciences at Northwestern University Feinberg School of Medicine, in a statement. "Testing is critical because it can help those who are positive receive lifesaving medical care. Effective treatment can also help prevent them from transmitting the virus to others." Mustanski is the director of the IMPACT LGBT Health and Development Program at Feinberg.
The study was conducted in conjunction with the Center for Innovative Public Health Research, a non-profit organization that has funded research into developing technology-based programs to reduce HIV transmission, promote smoking cessation, and provide emotional support to bullied and depressed youth.
The authors recruited 302 self-identified gay, bisexual, and queer teen boys to take part in one of these educational programs — Guy2Guy. The program uses daily text messages to provide information about HIV, as well as promote healthy preventive behaviors, such as condom use, regular STD testing, and open communication with a sexual partner. As part of the program, the teens were asked if they had been tested in the past, and their reasons for not doing so if they hadn't.
Among the reasons offered was the fear that they would be recognized by their peers at a testing site, not seeing themselves at risk for HIV, or simply not knowing where they could obtain testing.
In comparison to other age groups, a 2012 survey of 957 unmarried recent college students (men and women) found that 41.9 percent had ever been tested for HIV, and a 2005 survey of men who have sex with men (over the age of 18) found a lifetime testing rate of 92 percent.
Though the testing gap among teenagers may seem daunting, it's certainly not insurmountable.
"Understanding the barriers to testing provides critical information for intervening, so we can help young men get tested," said lead author Dr. Gregory Phillips II, a research assistant professor of medical social sciences at Feinberg and also a member of the IMPACT team. "Providing in-school testing would normalize the process. If there is a constant presence of on-site testing at schools, testing would seem less stigmatized. It would also increase knowledge about the testing process and make it less scary."
Source: Phillips G, Ybarra M, Mustanski B, et al. Low Rates of Human Immunodeficiency Virus Testing Among Adolescent Gay, Bisexual, and Queer. Journal of Adolescent Health. 2015.
Published by Medicaldaily.com