Gene Biomarkers Reveal Colon Cancer: New Noninvasive DNA Test Detects 92% Of Early Stages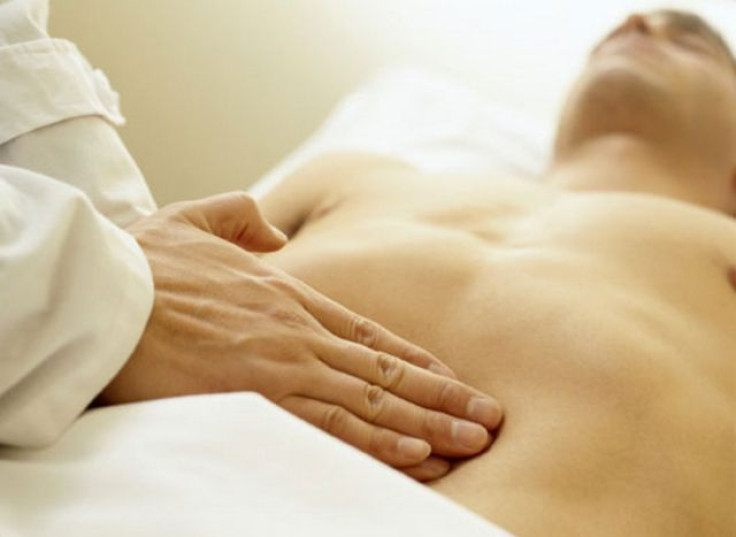 South Korean scientists have developed a new noninvasive test for colorectal, or colon, cancer (CRC) that is capable of detecting 87 percent of all stages of the disease.
Colon cancer in the metastasis form could leverage a 10 percent chance of surviving an average of five years, but, if detected early on, the chances of survival could jump to 90 percent. The findings of this new test used biomarkers on the SDC2 gene to track tumors.
"The SDC2 methylation test was able to detect 92% for detection of stage I cancer patients indicating that SDC2 is suitable for early detection of CRC where therapeutic interventions have the greatest likelihood of curing the patient from the disease," said TaeJeong Oh, lead author of the study from Yonsei University College of Medicine in South Korea.
Researchers from Yonsei and Genomictree, Inc. used microarray techniques to detect specific genes that were methylated, or marked, in tumor tissues but had low expression in non-tumor tissues from 12 CRC patients. They found one gene, SDC2, that was methylated at a significantly higher level than the non-tumor tissues.
This specific gene was known for encoding a protein that assisted in cell proliferation and cell migration and expressed in colon mesenchymal cells, suggesting SDC2 was associated with the disease.
Furthermore, in a clinical setting, the investigators sampled tumor and non-tumor tissues from 133 CRC patients to find a region of the SDC2 gene in which the tumors were methylated at a much higher level than the non-tumor tissues. Positive identification was approximately 92.9 percent to 100 percent accurate after samples were categorized by stages of the disease.
The SDC2 methylation test could also measure the SDC2 biomarker in blood samples. Researchers said it can possibly be used as an alternative or in conjunction with colonoscopy, which examines the inner linings of the large intestines using a flexible tube. Using this device could help track cancer's progression and monitor treatment, as well.
"I believe a greater volume of blood will further improve the clinical performance of this test," said Sungwhan An, co-author and CEO of Genomictree, Inc. "We are currently preparing another set of clinical validation studies evaluating SDC2 methylation in serum DNA from patients with early adenoma [or benign tumor]."
According to the American Cancer Society, more than 100,000 new cases of colon cancer will arise this year and is expected to cause as many as 50,000 deaths. The death rates for both men and women have dropped in the past two decades, likely due to early screening and removal of the polyps before they progress into cancer.
In the future, the authors said, they will investigate whether the SDC2 biomarker only befalls CRC patients or may be universal to other cancers.
Source: Oh T, Kim N, Moon Y, et al. Genome-wide identification and validation of a novel methylation biomarker, SDC2, for blood-based detection of colon cancer. The Journal of Molecular Diagnostics. 2013.
Published by Medicaldaily.com