Generic Drugmaker Teva Makes $40 Billion Offer For Rival Mylan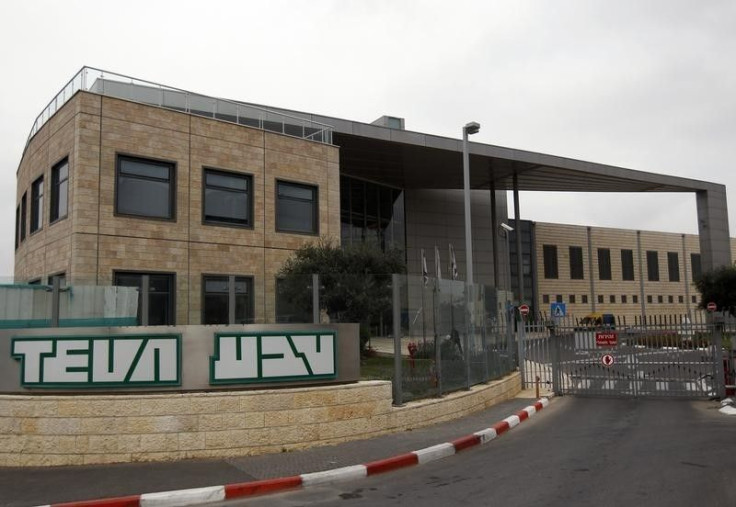 TEL AVIV/NEW YORK (Reuters) - Generic drugmaker Teva Pharmaceutical Industries Ltd. on Tuesday proposed buying smaller rival Mylan for $40 billion, saying it was a better deal than Mylan's alternate offer to buy Perrigo Co.
The offer comes after weeks of speculation that Teva, the world's largest generic company, would make a bid for Mylan.
Teva said the stock-and-cash offer of $82 a share represented a 48 percent premium to Mylan's stock price on March 10, which it said was the last day of trading prior to the widespread speculation.
Shares of Mylan were up 8.8 percent at $74 in early trading.
Mylan was not immediately available for comment, but has previously said it is not interested in a deal. After reports of a forthcoming Teva offer widened, Mylan Executive Chairman Robert Coury said in a statement on Friday that the two companies would not be a good fit. He said Mylan was committed to a $29 billion offer it made earlier this month for Perrigo.
Mylan has adopted a poison pill defense, a shareholder rights plan that makes a hostile takeover less likely because it triggers the sale of discounted stock that dilutes share value.
The combined company would have annual revenue of $30 billion, and Teva said it would expect $2 billion in cost savings within three years. Teva said Mylan would add to its earnings starting in the first year.
(Reporting by Caroline Humer; Editing by Alden Bentley and Lisa Von Ahn)
Published by Medicaldaily.com