Genetically Engineered Cow May Reduce Milk Allergies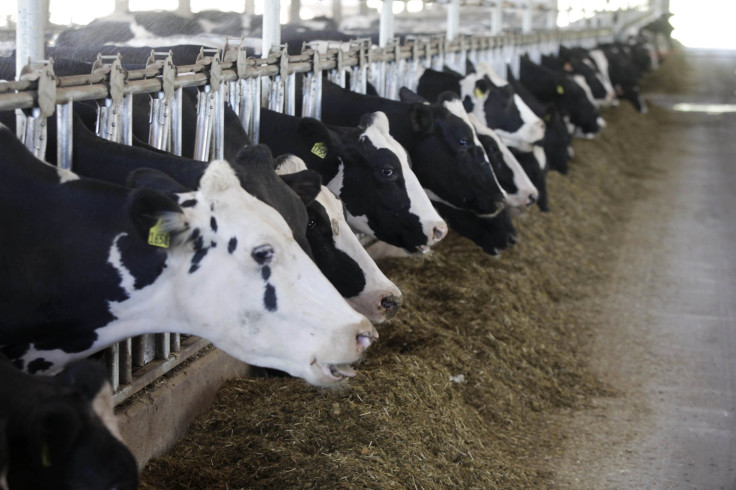 Cow's milk is an important source of proteins for babies, but a particular composition of cow's milk can cause an allergic reaction. Nearly two to three percent of babies suffer from an allergic reaction to cow's milk. Though many outgrow the allergic reaction, it still poses a problem.
A New Zealand study may be able to combat the very composition that triggers the allergic reaction.
Researchers have genetically engineered a cow to produce milk with very little of the protein that causes an allergic reaction in some children.
The genetically engineered female calf will produce milk containing high levels of protein, but a significant reduction in the level of beta-lactoglobulin (BLG), the very protein that causes the allergic reaction.
"The same milk quality (or even close to it) cannot be achieved through conventional hybrid cows," Warren McNabb, director of research at AgResearch, a biotech company in New Zealand, told Deccan Herald.
The calf, which is 10-months-old, was born without a tail and artificially induced to produce milk. Researchers are now awaiting the natural lactation cycle to see if the calf will naturally produce low BLG levels and high casein. Casein is milk's main protein.
The procedure was first tested on mice. They used a mouse model engineered to mimic the mammary gland of a sheep, which resulted in a 96 percent reduction of BLG.
"We generate a transgenic calf whose milk contained no detectable BLG and more than twice the amount of casein milk protein," the team comprising researchers from AgResearch and University of Waikato reported.
This process is known as the RNA interference, where scientists moderate the activity of genes responsible for producing the whey protein.
However, many health experts highly recommend breastfeeding. The Centers for Disease Control and Prevention's Division of Nutrition, Physical Activity and Obesity is committed to increasing the rates of breastfeeding throughout America.
Published by Medicaldaily.com