Genetically-Modified Babies Expected To Become A Reality In 2021
In November 2018, controversial biophysics researcher He Jiankui from Shenzhen, China, announced the birth of the first-ever germline genetically-edited humans to universal condemnation as a serious breach of science, ethics and morality.
Chinese authorities suspended all his research activities that same month. And a few months later, he was fired from his job at the Southern University of Science and Technology (SUSTech) in Shenzhen.
But it was revealed in February 2019 these twins named Lulu and Nana might have inadvertently had their brains enhanced, raising fears about the arrival of superior genetically-engineered (GE) human beings.
His human gene-editing clinical experiment was conducted without public discussion in the scientific community. This revelation was first made public on Nov. 25, 2018, when MIT Technology Review published a story about his work. After the release of the MIT story, he released a promotional video about his work on YouTube, giving credence to speculation that he was interested in generating publicity for himself to satisfy his need for fame.
Now, Kevin Smith, a bioethicist at Abertay University in Scotland, said GE babies are "highly desirable" for disease protection. He also said gene editing is now such a "low risk" process, it could be used in human embryos.
Smith said his work is ethically justifiable. He said the work of this Chinese scientist could offer hope to parents at risk of transmitting serious genetic diseases to their children. Smith believes genetic engineering is the "only conceivable way" to handle embryos containing multiple disease-associated genes.
"If several common disorders could be avoided or delayed by genetically modifying humans, the average disease-free lifespan could be substantially extended," Smith said.
For the present, Smith recommended delaying genetic modification programs because "society is largely opposed to genetically modifying humans." Despite this warning, Smith believes implementation of the process might be less than two years away or by 2021.
This October, research was published showing a new gene-editing technology could potentially correct up to 89 percent of genetic defects. Researchers said this includes genetic defects that cause diseases like sickle cell anemia.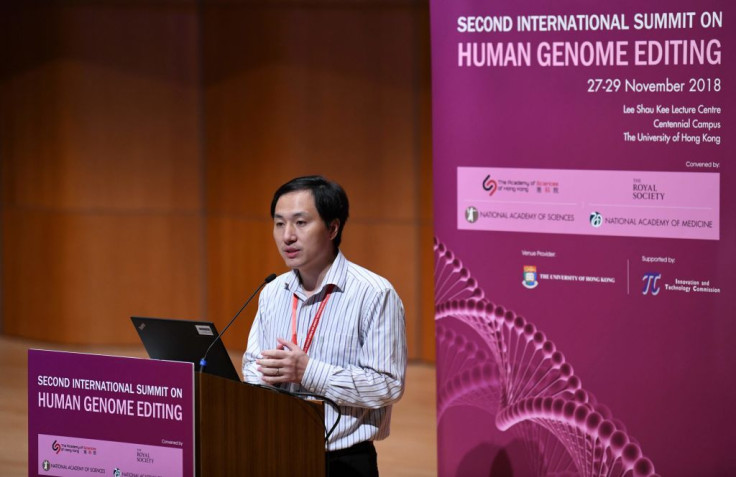 Published by Medicaldaily.com