Genetically Modified Wheat Found On Oregon Farm, USDA Launches Investigation; Has It Hit The Commercial Market?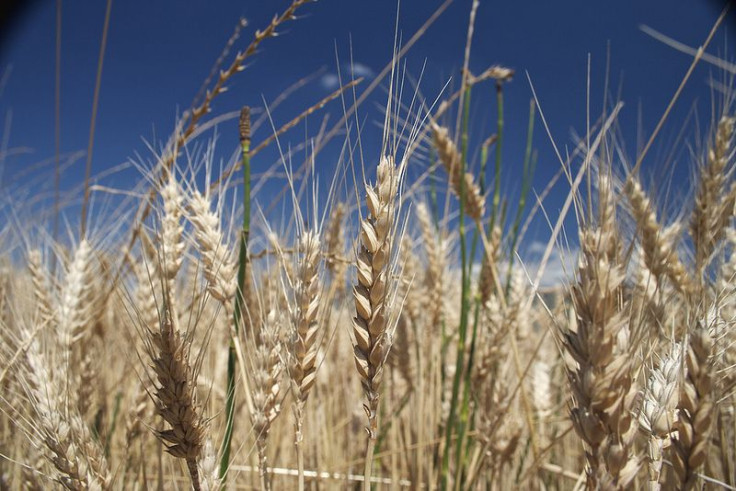 An Oregon farmer found genetically engineered wheat that has not been approved by the U.S. Department of Agriculture (USDA) on Wednesday and doesn't know how it arrived on his land.
The USDA's Animal and Plant Health Inspection Service (APHIS) is now launching a full investigation after tests found genetically engineered (GE) glyphosate-resistant wheat, the same variety the GMO biotech company Monsanto was authorized to field-test. Currently, no GE glyphosate-resistant wheat is approved for commercial production or sale in the country or anywhere in the world.
"We are taking this situation very seriously and have launched a formal investigation," said Michael Firko, Acting Deputy Administrator for APHIS' Biotechnology Regulatory Services. "Our first priority is to as quickly as possible determine the circumstances and extent of the situation and how it happened. We are collaborating with state, industry, and trading partners on this situation and are committed to providing timely information about our findings. USDA will put all necessary resources towards this investigation."
However, the GE wheat is not a threat to consumers. When the U.S. Food and Drug Administration performed a voluntary food and safety consultation of GE glyphosate-resistant wheat in 2004, it found no posing safety concerns in the use of the wheat as food or feed, and deemed the variety as safe as non-GE wheat that is in the market today. However, APHIS is still unsure whether the wheat has already gone commercial in Asia or Europe.
Monsanto conducted field tests on the same wheat from 1998 to 2005 in 16 states. The wheat contains a gene that makes it resistant to herbicides, which have glyphosate, or the brand name Roundup. The company has also created corn, soybeans, cotton, and canola with the same genetic modification, dubbing them the "Roundup Ready" crops.
"This is the first report of the Roundup Ready trait being found out of place since Monsanto's commercial wheat development program was discontinued nine years ago," Monsanto said in a statement. "Our process for closing out the Roundup Ready wheat program was rigorous, well-documented and audited. We understand that USDA's findings are based solely on testing samples from a single 80-acre field, on one farm in Oregon, which overwintered from the previous growing season."
Monsanto added that they have not received details about the tests or samples of the wheat for verification. "[W]hile USDA's results are unexpected, there is considerable reason to believe that the presence of the Roundup Ready trait in wheat, if determined to be valid, is very limited," the company stated.
It was Oregon State University scientists who initially tested the wheat on the farmer's land and suspected the GE wheat variety before notifying the authorities.
Published by Medicaldaily.com