Genfit Plans To Test Its Drug In Second Liver Disease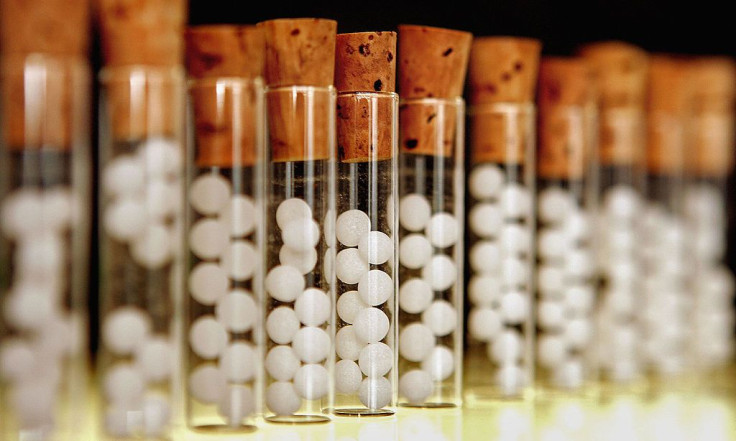 French drugmaker Genfit SA on Thursday said it would begin a midstage trial this year of its experimental drug elafibranor to treat primary biliary cholangitis, a chronic disease in which bile ducts in the liver are gradually destroyed.
The company is already enrolling a 2,000-patient Phase III trial of elafibranor for the fast-growing fatty liver disease nonalcoholic steatohepatitis, or NASH, which is driven by obesity, diabetes and over-indulgent lifestyles and can lead to cirrhosis, liver failure and cancer.
Genfit expects the late-stage trial for NASH to be completed by mid-2018 with possible approval a year later in a market some analysts have said could grow to as much as $40 billion, with effective drugs racking up annual sales of $10 billion each.
"We think we can take 50 percent of the (NASH) market," Genfit Chief Executive Jean-Francois Mouney told Reuters.
Mouney said Genfit decided to also go after the far smaller primary biliary cholangitis (PBC) market because it believes its drug offers advantages over treatments from likely competitors, such as Intercept Pharmaceuticals Inc, and because most patients are not helped by current treatments.
The damage from PBC can inhibit the liver's ability to rid the body of toxins, and can lead to scarring of liver tissue known as cirrhosis.
In earlier trials, the Genfit drug led to reductions in "bad" LDL cholesterol, triglycerides and blood sugar. Some potential rival drugs have caused LDL increases in clinical trials.
A panel of advisers to the U.S. Food and Drug Administration is scheduled next week to decide whether to recommend approval of Intercept's drug for PBC.
The Genfit PBC trial will test its one pill, once-a-day drug in patients who do not tolerate or do not respond sufficiently to the current standard treatment with ursodeoxycholic acid. That can be as many as 70 percent of PBC patients, Genfit said.
After discussions with experts in the field, we have decided "that PBC is the next logical target in our development plan," Mouney said in a statement.
The company made the announcement at a meeting in New York to discuss its research and development plans.
Genfit said it will work with regulatory agencies to determine the study goals and design in the coming months, with the aim of beginning the trial before the end of the year.
(Reporting by Bill Berkrot; Editing by Bernard Orr)
Published by Medicaldaily.com