Genital Herpes Vaccine? NIH Launches Experimental Trial Designed To Prevent The Disease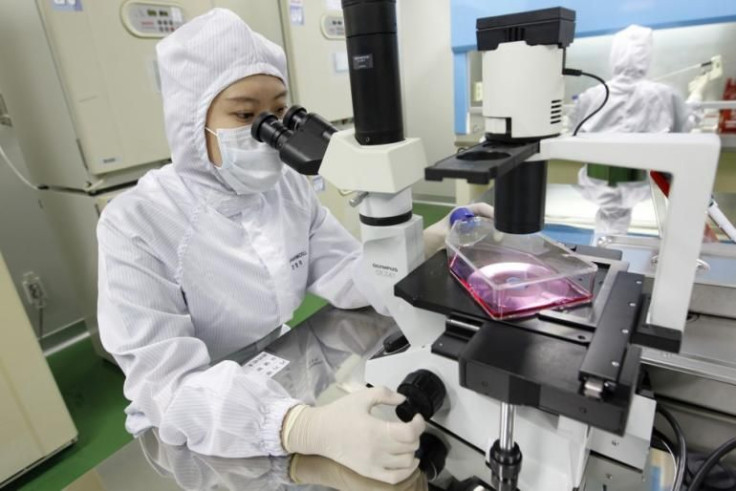 Genital herpes, the most common sexually transmitted infection (STI) in the United States, is a cause for worry with any sexually active person. The National Institute of Allergy and Infectious Diseases (NIAID) has started clinical trials, which focus on an investigational drug that may prevent future herpes diagnoses.
According to the Centers for Disease Control and Prevention, 776,000 people in the United States are diagnosed with a new herpes infection each year. People contract genital herpes through the herpes simplex viruses type 1 (HSV-1) or type 2 (HSV-2). One out of 6 people, or 16 percent of U.S. population, between the ages of 14 and 49, is infected with the HSV-2 infection.
Even though HSV-1 tends to result in outbreaks on the mouth and lips, both viruses can eventually turn into genital herpes. When HSV infects the body, it immediately makes its way to nerve cells where it remains for the patient's entire life. "A protective vaccine would help to reduce significantly the spread of this all-too- common sexually transmitted infection," said NIAID Director Anthony S. Fauci, M.D.
A research team from the NIAID is recruiting 60 adults between the ages of 18 and 40 to begin clinical testing at the National Institutes of Health Clinical Center in Bethesda, Md. The investigational vaccine candidate, dubbed HSV529, is manufactured by Sanofi Pasteur and developed by Harvard Medical School professor David Knipe, Ph.D.
Dr. Knipe and his colleagues from NIAID will divide the study's participants into three groups, including one that has been infected with HSV-2 and HSV-1 or just HSV-2, a second that has been infected with only HSV-1, and a third that has no history of being infected with HSV-1 or HSV-2. Each participant will receive either 0.5 milliliters of HSV529 or 0.5 milliliters of a placebo at the launch of the study, one month after the launch and again at six months.
"Although genital herpes is treatable, it is a lifelong infection that can exact a substantial psychological and physical toll on infected individuals and places them at higher risk of acquiring HIV," Dr. Fauci said. "Furthermore, mothers with active genital herpes infection at time of delivery can transmit the virus to their newborns, which can lead to severe illness and death."
The study was launched earlier this month and is expected to wrap up by October 2016. Dr. Knipe and Jeffrey Cohen, M.D., chief of NIAID's Laboratory of Infectious Diseases, started preclinical testing for HSV529 10 years back. Researchers have removed two key proteins from the vaccine virus to prevent the spread of genital herpes. Blood samples will be taken from each participant at the end of the study to determine if HSV529 effectively stimulates the immune system to fight off the herpes virus.
Published by Medicaldaily.com