George Jones Died Today Of Hypoxic Respiratory Failure At Age 81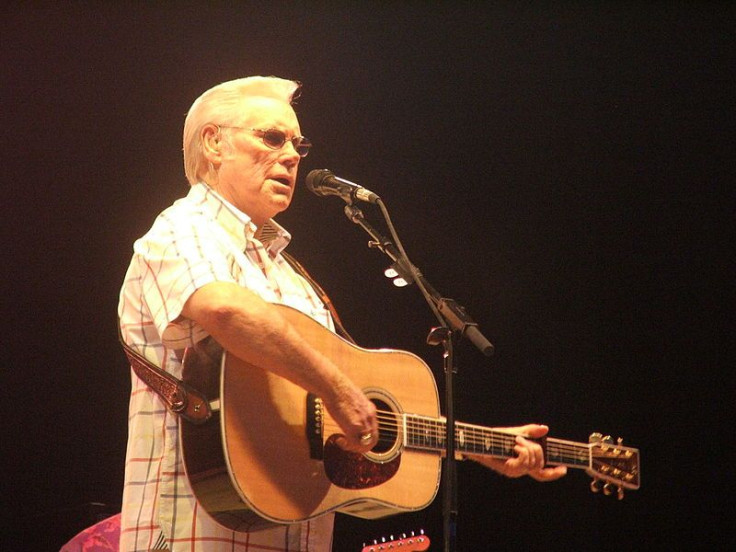 George Jones, country music singer, died today at Vanderbilt University Medical Center in Nashville with his family by his side.
Born September 12, 1931, Jones' first No. 1 hit was "White Lightning" in 1959. Among the most influential country musicians of his time, his hits include 'She Thinks I Still Care,' 'The Grand Tour,' 'Walk Through This World With Me,' and 'Tender Years.' 'He Stopped Loving Her Today' is often placed at the top of industry lists of the greatest country music singles of all time.
John had been hospitalized since April 18 with fever and irregular blood pressure. The official cause of death is listed as Hypoxic Respiratory Failure (HRF), which occurs when there is insufficient oxygen for the body tissues to function. Sudden respiratory failure is a life-threatening condition that should be treated as an emergency.
HRF can be a result of a low oxygen level in the blood, an inefficient blood supply to the tissues or a toxic substance which prevents cells from using the oxygen that is supplied.
Symptoms include a disorientated or drowsy appearance; breathing difficulty (rapid, shallow breaths); nails and lips turning blue. When HRF occurs in newborn infants, the condition is serious.
in 1969 Jones married country star, Tammy Wynette, and together they recorded many hits. The pair divorced in 1975 yet continued to sing together for years afterward.
Jones publicly battled alcoholism, which led to occasional concert cancellations, which Waylon Jennings referenced in a song: "George might show up flyin' high, if George shows up at all / But he may be, unconsciously, the greatest of them all." One of his nicknames was "No-Show Jones."
The Mayo Clinic defines alcoholism as a chronic and often progressive disease. It includes problems controlling your drinking, being preoccupied with alcohol, continuing to use alcohol even when it causes problems, having to drink more to get the same effect (physical dependence), or having withdrawal symptoms when you rapidly decrease or stop drinking.
In 2006 psychologist Rudolf H. Moos of the Department of Veterans Affairs and Stanford University published results from a 16-year study of problem drinkers who had tried to quit on their own or who had sought help from Alcoholics Anonymous (AA), professional therapists or, in some cases, both. Of those who attended at least 27 weeks of AA meetings during the first year, 67 percent were abstinent at the 16-year follow-up, compared with 34 percent of those who did not participate in AA. Of the subjects who got therapy for the same time period, 56 percent were abstinent versus 39 percent of those who did not see a therapist.
In 1983 Jones married Nancy Sepulvado and began his rehabilitation from drugs and alcohol which, he often said, prolonged his life. Clean and sober in the late eighties and early nineties, Jones continued to record music though he all but disappeared from the country charts.
Jones was inducted into the Country Music Hall of Fame in 1992.
Published by Medicaldaily.com