George Michael Says He Nearly Died of Pneumonia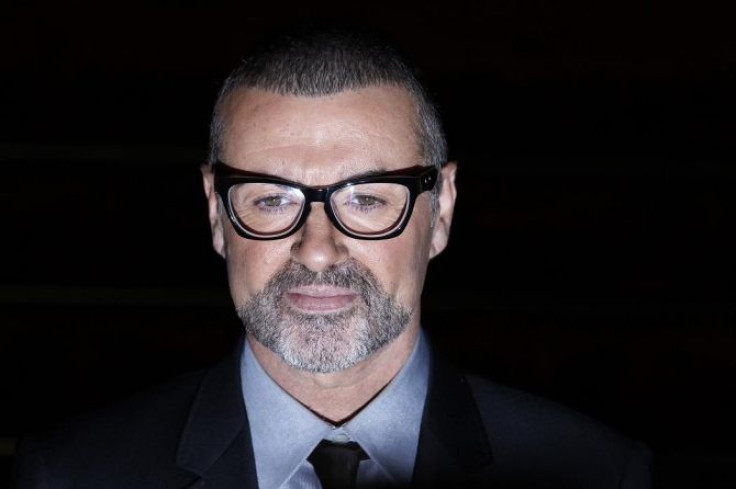 George Michael told reporters that he was "incredibly, incredibly fortunate" to be alive after suffering from acute pneumonia, and tearfully thanked his doctors for saving his life on Friday.
"It was touch and go for a while," said the former "Wham!" singer, as he fought back tears and gasped for air. He said said he wasn't supposed to speak for very long because he was still recovering from a tracheotomy.
"I'm very weak but I feel amazing," the 48-year-old star said as he stood in front of a Christmas tree outside of his home in north London.
"I got streptococca-something...It's a form of pneumonia and they spent three weeks keeping me alive basically," Michael said about the doctors in the Austrian hospital where he had received treatment when he fell ill.
Michael was in Vienna on a concert tour when became sick last month and was diagnosed with streptococcus pneumonia, a bacterial form of the disease.
He was released from the Austrian AKH Hospital on Thursday. He had been rushed to the hospital last month after canceling a performance in Vienna.
"It was basically by far the worst month of my life but I'm incredibly, incredibly fortunate to be here," Michael said. "If I wasn't spiritual enough before the last four, five weeks then I certainly am now."
Michael said he had undergone a tracheotomy when he was in the hospital.
"I've spent the last 10 days since I woke up literally thanking people for saving my life, which is something I've never had to do before and never want to have to do again," he said, choking back tears.
"I have an amazing, amazing life and if I wasn't spiritual enough before the last four five weeks then I certainly am now," Michael said.
The singer said he plans to hold a special show for the doctors who treated him.
Published by Medicaldaily.com