George Sauer Dies At 69 From Heart Failure And Alzheimer's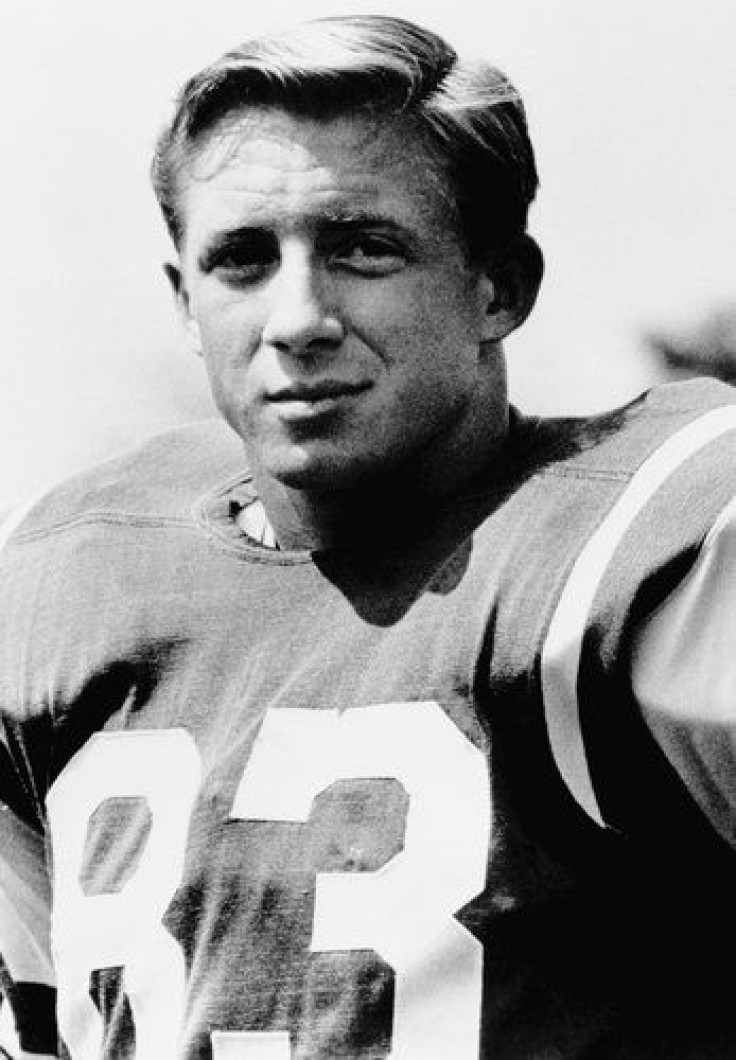 George Sauer, the famous Jets wide receiver who played in the team's victory against the Baltimore Colts in Super Bowl III, died in Westerville, Ohio on Tuesday at age 69.
Sauer's sister confirmed his passing from congestive heart failure, mentioning that the star player struggled with Alzheimer's disease for some time, The New York Times reported.
Alzheimer's disease is the most common form of dementia, accounting for 50 to 80 percent of dementia cases. The disease causes problems with memory, thinking and behavior, and usually occurs in patients as they age. Since it is a progressive disease, Alzheimer's worsens over time, eventually leading to death. On average, people live an average of eight years after their Alzheimer's symptoms become noticeable to others.
Sauer's life was filled with news-making moments across the board. He was a four-time all-star in the American Football League (AFL) and he wasn't your conventional professional sports player. Sauer had opinions about the way college and professional football players were treated and made those views public in interviews after his retirement from professional football in 1971. He was 27 when he retired at what many considered the peak of his career.
"When you get to the college and professional levels, the coaches still treat you like an adolescent," Sauer said in an 1971 interview with the Institute for the Study of Sport and Society. "Even in the pros, you were told when to go to bed, when to turn your lights off, when to wake up, when to eat and what to eat. You even have to live and eat together like you were in a boys' camp."
Sauer expressed his unhappiness with his life as a professional football player in many interviews in the decades following his retirement. No matter how rebellious and polarizing of a character he was in sports, he played a pivotal role in the Jets' Super Bowl III victory and will be remembered as a champion.
Published by Medicaldaily.com