George W. Bush's Recent Heart Problems Were Actually Life-Threatening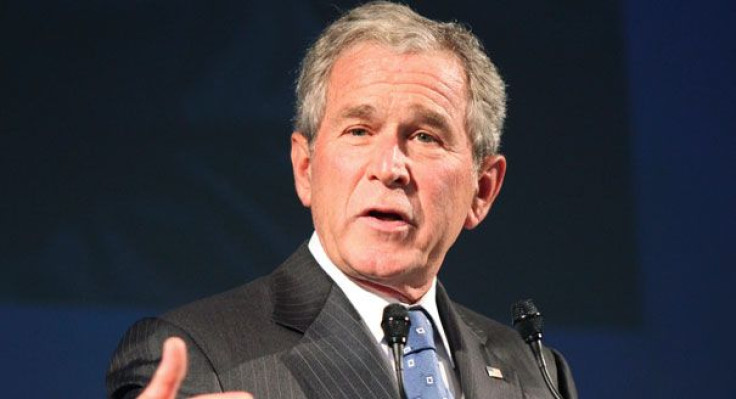 Former president George W. Bush has been dealing with recent heart problems that eventually led to surgery. According to a National Journal source, the man considered one the most athletic U.S. presidents faced a life-threatening condition due to a blockage in his arteries.
Back in August, Bush's doctors at the Cooper Clinic in Dallas discovered a major bloackage in his coronary artery. A CT angiogram revealed 95 percent blockage that almost shut off blood flow to one of his heart chambers.
The next morning, he was transported to the Texas Health Presbyterian Hospital where doctors performed a heart stent procedure to relieve blockage. According to the American Heart Association, a stent is a tiny wire mesh tube that is used to permanently prop an artery open. This procedure effectively keeps arteries open while reducing the chance of a heart attack.
"Certainly President Bush was at significant risk having a 95 percent blockage in one of his coronary arteries," cardiologist Dr. Warren Levy told NBC News. "That doesn't mean he was going to have a heart attack, but certainly he was at significant risk of a heart attack and something did need to be done."
Coronary heart disease occurs when plaque buildup in coronary arteries obstructs oxygen-rich blood from reaching the heart muscle. Heart disease is considered the number one cause of death in the United State among men and women.
"Every case is different," Dr. Jonathan Reiner, interventional cardiologist at George Washington University, told National Journal. "It depends on several factors, including how quickly a blockage has developed. But it's a very important vessel. If you occlude that particular artery it can kill you."
Published by Medicaldaily.com