Georgia High School Wrestler, Demetrius de Moors, Takes On Kid With Down Syndrome, Wins Sportsmanship Award [VIDEO]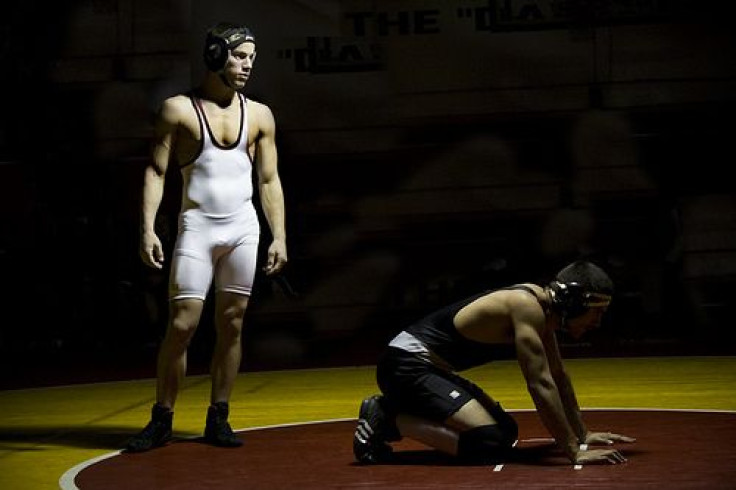 Last year's South Metro Wrestling Tournament in Georgia was one that Michael Lind will never forget. The young man with Down syndrome finally got his chance to compete in a match against the state's top wrestler Demetrius de Moors. The altruistic act by de Moors won him the 2012 National Sportsmanship Award.
Lind, a fan of professional wrestling, joined the Union Grove High School wrestling team and received a warm reception from his fellow teammates. Although he was on the team, he never really had to opportunity to wrestle another opponent. That was until the state of Georgia's oldest and most prestigious wrestling tournament.
When the coach at Union Grove called de Moors' coach at McIntosh High School, he asked if one of his wrestlers would be willing to compete in an exhibition match with Lind. De Moors immediately volunteered, but the question still remained as to how he would wrestle a disabled opponent.
"I was saying to myself, well, if I could only wrestle one time, if I could only experience this one time with the crowd watching me and the cameras on me, how would I want it to be?" de Moors explained. "So I tried to make is as fun and special as possible so he would have something to remember."
In a match that saw the two wrestlers hit the mat on several occasions, both Lind and de Moors came out winners. The pair received a standing ovation and Lind's family even sought de Moors out after the tournament to give him a hug and thank him for his selfless act.
Published by Medicaldaily.com