Gerdi McKenna, Woman With Breast Cancer, Receives Touching Surprise From Friends Who Shave Their Heads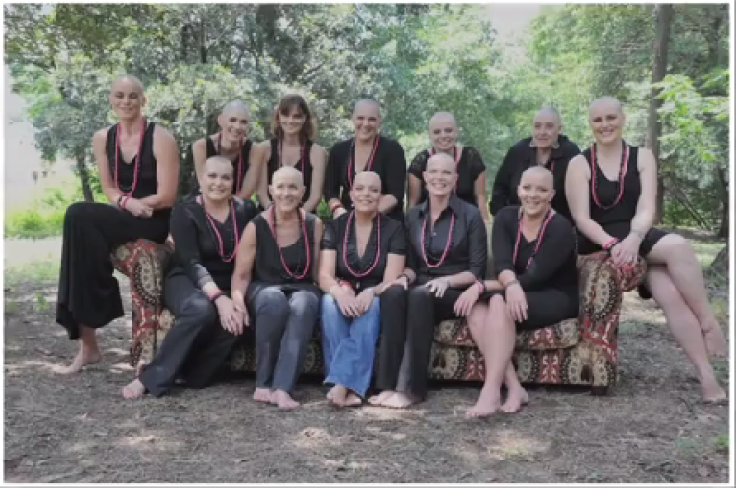 If a first grader shaving his head for a friend with leukemia touched your heart, then the story of 11 women shaving their heads for a friend with breast cancer may move you to tears.
Just a few months after Gerdi McKenna was diagnosed with breast cancer last year, one of her friends contacted a photographer, Albert Bredenhann, in February to set up a surprise for her. The video below, set to Foster the People's "I Would Do Anything For Love," captures the tearful yet joyous day the friends share as they sacrifice all their hair for a beloved friend.
"I am very nervous, but I know it is the right thing to do. I am giving up my pride for a friend that is going through much more," said one of McKenna's friends in the video before going bald. The South African photographer documents each moment as the women have Gary Rom hairdressers shave them to a smooth finish.
"If I only think what Gerdi is going through, then this is nothing. It's all for you, my love," another friend said. All the women donated their hair to the Cancer Association of South Africa, PetaPixel reported.
See McKenna's reaction below:
Published by Medicaldaily.com