Get Drunk Without Alcohol: Pill Developed By Scientists Offers Hangover-Free Intoxication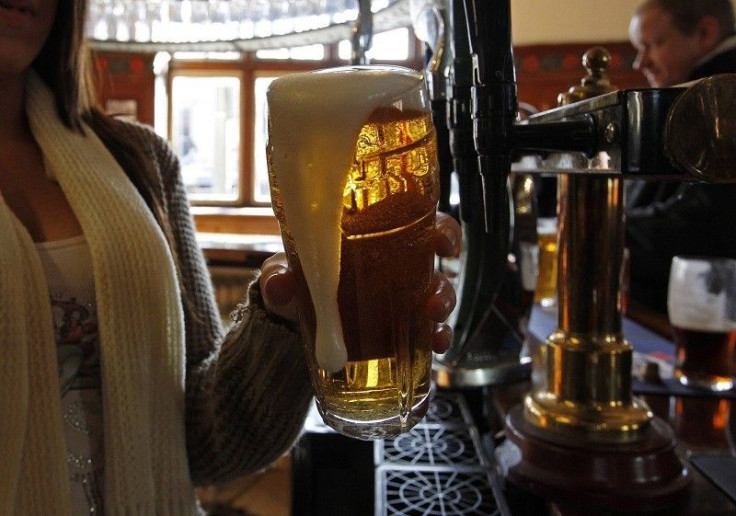 Looking to enjoy a night on the town without the debilitating morning-after hangover that comes along with alcohol consumption? Professor David Nutt, one of the U.K.'s foremost neuropsychopharmacologists, has led a team of scientists from Imperial College London through a series of clinical testing to help develop a pill that offers the euphoric sensation of alcohol without the harmful side effects.
"I've done the prototype experiments myself. I've been inebriated and then it's been reversed by the antagonist," Prof. Nutt told BBC. "That's what really gave us the idea. There's no question that you can produce a whole range of effects like alcohol by manipulating the brain."
The pill works by targeting and mimicking the neurotransmitter, gamma-aminobutyric acid (GABA), which controls the brain's inhibitory function. The drug would be taken with cocktails, after which it would increase GABA function to induce a drunken effect on the brain.
According to the World Health Organization's estimates, alcohol contributes to 2.5 million deaths each year around the world, which includes 320,000 people between the age of 15 and 29. Alcohol weakens the immune system, and can leave the human body vulnerable to various health problems such as cardiovascular disease, certain types of cancer, epilepsy, cirrhosis of the liver, and alcohol use disorders.
Prof. Nutt and his colleagues believe their "drunk without alcohol pill" would eliminate the harmful effects of alcohol consumption — most notably addiction. The research team said their product could do for alcohol addicts what the e-cigarette has done for nicotine addicts.
"I think this would be a serious revolution in health. Just like the e-cigarette is going to revolutionize the smoking of tobacco," Prof. Nutt told BBC. "I find it weird that we haven't been speaking about this before, as it's such a target for health improvement."
Prof. Nutt's next task is to find funding from the alcohol industry where most investors would rather not see alcohol fall by the wayside. Members of the health care community who disagree with Prof. Nutt's one step solution to alcoholism say the key to sobriety lies in stricter marketing and advertising policies.
"We would urge caution on this. We agree that alcohol is a serious burden to the country. But we would urge the government to invest in policies that we know work, such as minimum unit pricing and advertising restrictions," Emily Robinson, deputy chief executive of the charity Alcohol Concern told The Telegraph. "We should focus on what is going wrong in our drinking culture rather than swapping, potentially, one addictive substance for another."
Published by Medicaldaily.com