Get Fit in Just One Minute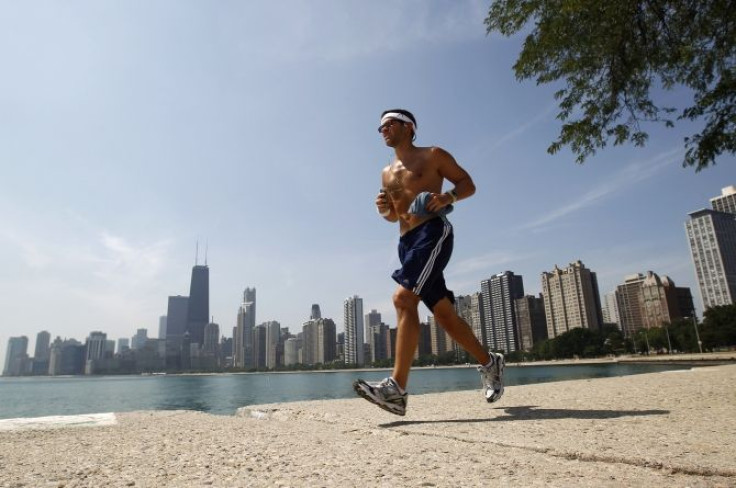 There are several workout regiments that promise you all the same thing - to get fit quick, from a 15-minute flab fighting cardio to the latest trend "The High Intensity Workout." This new workout trend promises to improve your fitness levels, as well as reduce your risk of getting diseases like diabetes and heart disease.
The High Intensity Workout is a one-minute high intensity routine that should be done three times a week. The book, which was written by Dr. John Babraj and Dr. Ross Lorimer from the University of Abertay Dundee, breaks down the science of the routine and explains to consumers why it works and what it does to your body.
"We've produced this book so anybody can put our research into practice. It's simple and effective without taking up time," Dr. Babraji said.
In such a fast-paced society, where many individuals are confronted with the challenge of making time for physical activity, Dr. Babraj and Dr. Lorimer deemed it necessary to create a routine that can fit into the busiest lifestyle.
"People are time-poor but still want to improve their health, so we've been testing High Intensity Workouts for more than six years," Dr. Babraji continued.
Both Dr. Babraj and Dr. Lorimer promises the routine will:
Improve fitness levels by 10 percent
Improve the ability of insulin to clear glucose from the bloodstream in inactive people by 25 percent.
Improve the heart's ability to pump blood by 14 percent in two weeks, compared to five percent with moderate exercise.
Scientists involved in the research behind the recent BBC Horizon program "The Truth about Exercise," say the claims of The High Intensity Workout have been thoroughly researched and scientifically proven.
"Anyone will be able to follow this regime for two weeks and feel the health benefits as well as getting fitter, faster," Dr. Babraji said.
Published by Medicaldaily.com