'Ghost White Baby,' Hope Juarez, Born With Almost No Blood Following A Fetal-Maternal Hemorrhage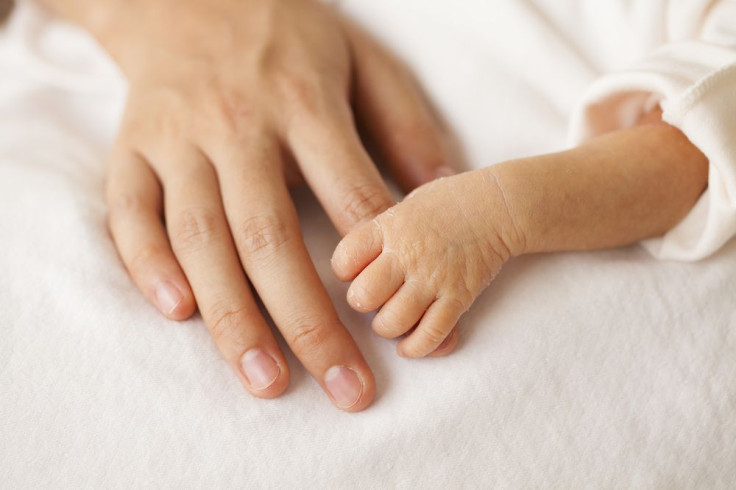 Born weighing 6 lbs., 2 ounces with a hemoglobin level of 3.8, Hope Juarez's doctors knew there was something wrong even before she was delivered. Dubbed the "Ghost White Baby," Hope was born with close to none of her blood following a fetal-maternal hemorrhage while she was still in the womb.
Hope's mother, 27-year-old Jennifer Juarez, started her pregnancy as normal as possible until 37 weeks in when her baby stopped moving inside of her, Newser reported. Jennifer said up until that point her pregnancy was filled with kicks and baby movement, but the sudden change caused her to grow some concerns.
Following an ultrasound that revealed Hope's heart rate was starting to drop at an alarming rate, Dr. Marielle Nguyen, a neonatologist at Kaiser Permanente, Irvine Medical Center, got the first-time mother ready for surgery. Surgeons performed an emergency blood transfusion on Hope after an apparent fetal-maternal hemorrhage.
"We have seen this, but not often," Nguyen told ABC News. "In Hope's case, her outcome was beautiful because it was the classic textbook case they tell you about. The mom knew right away that she had a clue something was wrong. She couldn't feel the baby move. And she came in right away, and we delivered the baby. If we had waited any longer, the outcome would have been different."
Although Hope had lost around 80 percent of her blood as the result of her fetal-maternal hemorrhage, doctors are still unsure as to what caused her condition. Close to two percent of pregnant mothers give birth to a "ghost white baby," and experts say any sudden trauma to the woman's abdomen can cause the placenta to separate from the uterine wall.
Thanks to the immediate care of doctors at Kaiser Permanente, Hope was successfully delivered in early December 2013 via emergency Caesarean section. Nguyen still expects to monitor both mother and daughter for Hope's first six months just to check for signs of disrupted neurological development, a complication usually associated with "ghost white" babies. Jennifer says her new family has nothing to worry about judging by Hope's strength.
"She's quite a fighter," Jennifer told ABC News. "She latched (on the breast) right away. Babies with brain damage don't. She's doing everything a baby at her age should be doing. She is smiling and lifting her head and eats really well. She has hit all her markers."
Published by Medicaldaily.com