Gilead Combo HIV Pill Matches Truvada Efficacy But Safer In Trial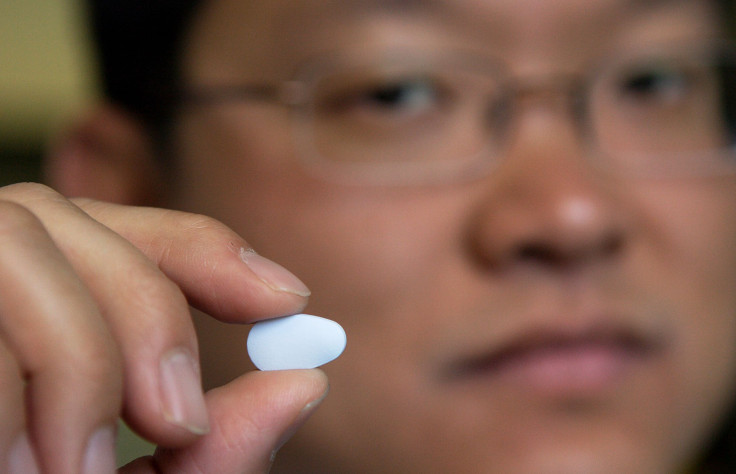 (Reuters) - Gilead Sciences Inc said on Wednesday its experimental fixed-dose combination treatment for HIV proved as effective in a late-stage study as the company's widely used Truvada combo pill but with significantly less loss of bone mineral density and kidney function.
The company has already sought U.S. and European marketing approval for the new combo pill nicknamed F/TAF, which is meant to be a safer replacement for Truvada, a cornerstone of HIV treatment that has been associated with slight declines in bone mineral density and kidney function.
"The results of this and other recent trials demonstrate the potential of F/TAF to become a next-generation backbone" of treatment for HIV, the biotechnology company said in a release.
The 48-week study was designed to assess effectiveness and safety of F/TAF among adults switching from Truvada.
The combos had similar ability to drive rates of the HIV virus that causes AIDS down to undetectable levels. Overall safety was similar between the two combo pills, Gilead said, with the most common side effects being upper respiratory tract infection, diarrhea and bronchitis.
Gilead said it plans to submit detailed data from the study at a scientific conference next year.
Results of the study reinforce the efficacy as well as kidney and bone safety advantages of the new combination pill, Gilead said.
Gilead shares were up 0.5 percent to $101.95 in morning trading on the Nasdaq, versus a 0.7 percent gain for the Nasdaq Biotech Index (.NBI).
The Foster City, California-based company has become one of the world's biggest and fastest-growing biotech companies thanks to its antiviral drugs, including its top-selling Sovaldi and Harvoni treatments for hepatitis C.
Truvada, approved in 2004 for use with other HIV treatments, is a combination of the drugs emtricitabine and tenofovir disoproxil fumarate, chemicals that stop reproduction of the HIV virus. Both components are from a class of HIV treatments called nucleoside reverse transcriptase inhibitors.
F/TAF also contains emtricitabine. But it includes a slightly different form of tenofovir called tenofovir alafenamide meant to reach higher concentrations in HIV-infected cells but lower concentrations in blood plasma and tissues, including bones and kidneys.
(Reporting by Ransdell Pierson in New York; Editing by Jeffrey Benkoe)
Published by Medicaldaily.com