Gingrich Lobbying and Disguising It: NYT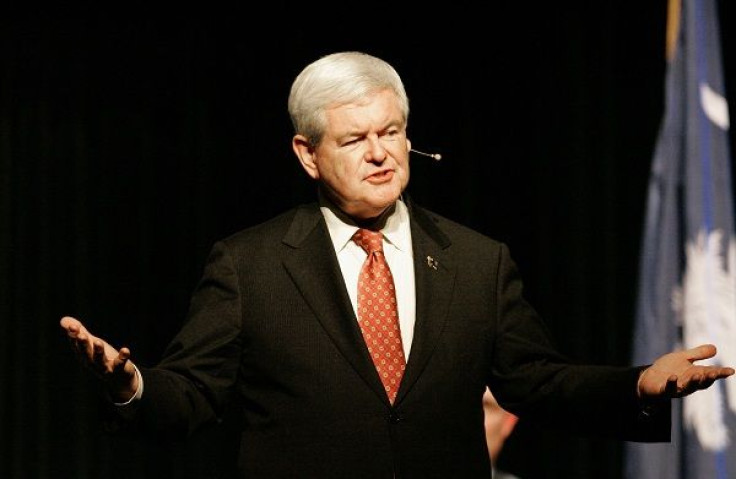 Republican Presidential Candidate Newt Gingrich has been acting as a lobbyist for pharmaceutical companies while he hasn't been registered as one and has denied doing so multiple times, the New York Times reported.
The Times says that Gingrich, a former U.S. House speaker, helped companies promote their services and gain access to state and Federal officials through his Center for Health Transformation, a health care consultancy he created in 2003.
Then it says, the politician's for-profit group has made him "wealthy" with gross revenues of $55 million in 10 years.
The NYT says: "Yet if Mr. Gingrich has managed to steer clear of legal tripwires, a review of his activities shows how he put his influence to work on behalf of clients with a considerable stake in government policy."
"Even if he does not appear to have been negotiating legislative language, he and his staff did many of the same things that registered lobbyists do," the paper notes.
Then the Times gives several examples of activities of the Center that classifies as lobbying, all of which it found in a restricted -but not secured- section of the consultancy group's website.
Gingrich's consultancy center denied the accusations in a statement on its website today.
"We do no lobbying for clients and always make that very clear from the outset. We clearly stipulated that fact in our contracts," reads the statement.
The group describes itself as a "think tank" that develops its own ideas to create an inteligent health system and does not act on behalf of its clients' interests.
This is not the first report that accuses Gingrich of lobbying and they come as the candidate tied Mitt Romney as front-runner for the Presidential Bid on November 21, according to a Gallup poll.
Read the NYTimes Story: Gingrich gave Push to Clients not Just Ideas.
Published by Medicaldaily.com