Ginseng Significantly Improved Fatigue in Cancer Patients after Just 8 Weeks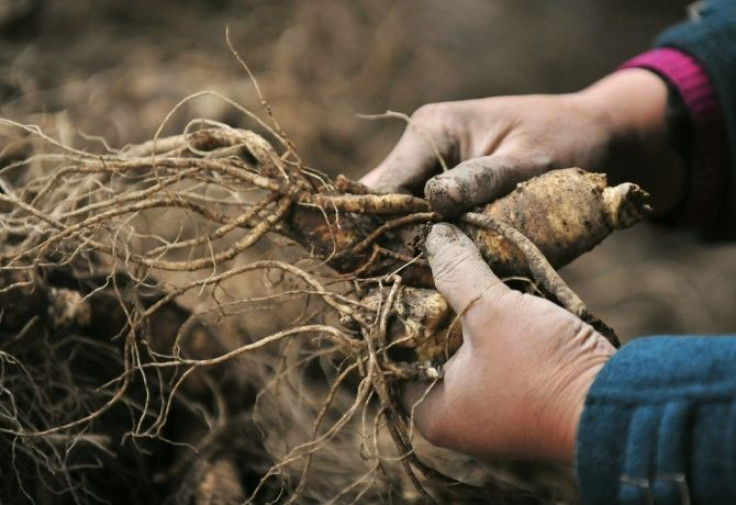 High doses of the herb American ginseng helped patients fight cancer-related fatigue, according to Mayo Clinic researchers.
In a study of 364 cancer patients from 40 community medical centers around the U.S. and Canada, participants were randomly assigned to take either a 2,000 milligrams of ginseng administered in capsules containing pure, ground American ginseng root or a placebo for eight weeks.
Although patients taking the ginseng capsules experienced only a slight improvement in fatigue symptoms four weeks into the study, their feelings of general exhaustion significantly improved at eight weeks compared to those in the placebo group.
"After eight weeks, we saw a 20-point improvement in fatigue in cancer patients, measured on a 100-point, standardized fatigue scale," Mayo researcher Debra Barton said in a statement, adding that the herb had no apparent side effects.
Half of the patients studied were undergoing cancer treatment at the time of the study and the other half had already completed cancer treatment.
Barton said that cancer-related fatigue can last up to five years after chemotherapy or radiation treatment and exhaustion can be associated with greater inflammation and an inability to regulate stress hormones, like cortisol.
Barton added that previous animal and laboratory research also found that ginseng can also decrease inflammation and regulate cortisol.
Ginseng has been used in traditional Chinese medicine as a natural energy booster for thousands of years, and the recent study is the first to show that the herb can also fight off debilitating fatigue that occurs in up to 90 percent of cancer patients.
"We are making progress in cancer treatment, and we do have more survivors than ever before, so we can't just ignore these quality-of-life factors once the cancer is gone," she said, according to WLS Radio 890AM.
Health professionals often warn patients against taking supplements that might interfere with their cancer treatment medication, and in recent years, patients undergoing cancer treatment have reported adverse reactions after taking ginseng.
However Barton said that the latest findings on ginseng are encouraging, and she noted that it was important for patients to tell their doctors about all the supplements they're taking.
Barton plans to study how ginseng affects cancer-related biological factors like levels of inflammation and the stress hormone cortisol.
"Cancer is a prolonged chronic stress experience and the effects can last 10 years beyond diagnosis and treatment," she said. "If we can help the body be better modulated throughout treatment with the use of ginseng, we may be able to prevent severe long-term fatigue."
The findings were presented at the American Society of Clinical Oncology's annual meeting.
Published by Medicaldaily.com