Girls Can Play Ball with Boys it Just Depends on Age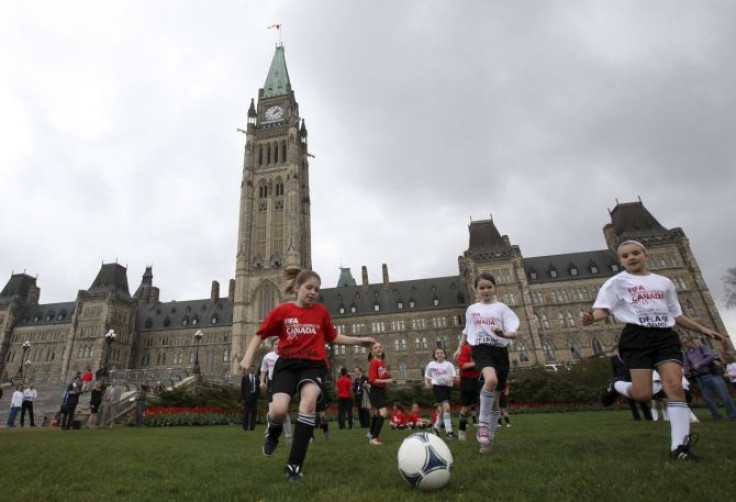 The battle of the sexes continues to rage on, especially when it comes to sports competitions. Girls can certainly hang with boys it all depends on age.
For child athletes, there is little difference between girls and boys. Things change, naturally, when puberty hits and boys get more muscle and grow like weeds, in terms of height.
The study of boys and girls competitive performance was led by Joel Stager, PhD, from the School of Health, Physical Education and Recreation at Indian University at Bloomington. Researchers examined data collected by USA Swimming of all registered members between the ages of six and 19. The competitions took place between 2005 and 2010.
Researchers focused on the 50-yard freestyle as this competition more heavily relies on muscle function rather than how well-trained the competitor is. The total pool of data averaged out to around 1.9 million swim competitions.
When comparing the best 50-yard freestyle times between boys and girls there was no difference in performance in all competitors under the age of eight. The same held true for children between the ages of 11 and 12.
Puberty was the real winner between the sexes, as male development led to better performance in the 50-yard freestyle. The researchers credit the rapid height development as well as the increased weight and strength found in boys aged 13 and older as the reason for the better performance among swim competitions.
Women have to face an uphill battle when it comes to sports and that's not talking about the results on the field, at a meet or between teams.
Gender plays a role in who gets hired in the sports world. While there are some great female coaches, such as Pat Summitt, former Tennessee Lady Vols basketball team coach and winner of eight NCAA Division 1 champions, Dawn Staley, currently the University of South Carolina's women's basketball coach and Kim-Mulkey-Robertson, who won the 2012 NCAA Women's Basketball Championship with Baylor University, there are few female athletic directors. In a 2011 study, only four percent of all NCAA Division 1 athletic director positions were held by females.
The battle of the sexes will not be won based on one study but it is interesting to see the role age plays in sports performance levels. The study does not conclude that boys should compete against girls but rather, depending on circumstances, there is not much difference between the two.
The study was presented at a meeting and all data should be considered preliminary until published in a peer-reviewed journal.
Published by Medicaldaily.com