Giving Breast Cancer Patients Stronger Doses Of Radiation Over A Shorter Period Of Time Improves Quality Of Life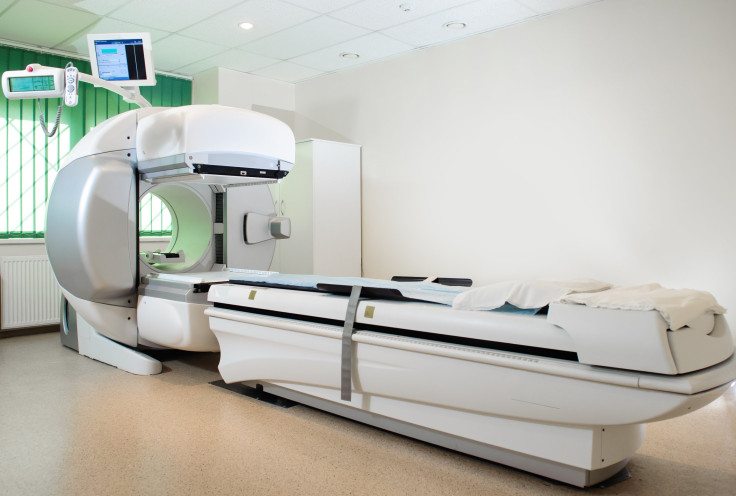 Less is more when it comes to radiation therapy for breast cancer, a pair of recent studies in JAMA Oncology suggest.
The studies found that breast cancer patients who were given higher doses of radiation over a shorter period of time, as compared to the conventional treatment schedule, were much less likely to complain of severe pain and fatigue afterwards. Even better, the shortened schedule appeared to be less acutely toxic for the patient and just as effective as the latter. Together, the two studies could signify a new approach to breast cancer treatment.
In the more experimental of the two studies, the authors recruited 287 women over the age of 40 who were already meant to receive additional radiation therapy after they had their breast tumors removed via surgery (the severity of their cancers ranged from Stage 0 to II). The women were randomly assigned to one of two treatment schedules: conventionally fractionated whole-breast irradiation (CF-WBI), which spaces out its doses over a longer period of time; and hypofractionated whole-breast irradiation (HF-WBI), which provides higher, quicker doses — both groups were similarly given a boost dose of radiation at the end to the area where the original tumor was located.
The two groups of women were then measured for their toxicity levels and interviewed about their quality of life both immediately after the last treatment and six months later.
At the time, only half of the HF-WBI group suffered from any effects of acute radiation toxicity, compared to around two-thirds of the CF-WBI group, including lower rates of skin inflammation (dermatitis), breast pain, and darkening skin. Six months later, though the physical side-effects of the treatments had balanced out, there was still a noticeable improvement seen in the HF-WBI group.
"Patients who received the shorter course reported less difficulty in caring for their families' needs. This is a major priority for women undergoing breast cancer radiation," said lead author Dr. Simona Shaitelman, an associate professor at the University of Texas MD Anderson Cancer Center, in a statement. "Most are busy working mothers, working inside or outside the home, and are juggling a number of priorities. It's paramount that we address this need."
Shaitelman and her colleagues' results are further bolstered by the second study, a prospective analysis of 2,309 Michigan patients who either received CF-WBI or HF-WBI after surgery from 2011 to 2014. Sifting through data collected by the Michigan Radiation Oncology Quality Consortium (MROQC), the authors similarly found a wide variety of benefits accrued to those who had undergone HF-WBI over CF-WBI.
"Hypofractionation not only improves convenience but also may reduce acute pain, fatigue, and the extent to which patients are bothered by dermatitis in patients with breast cancer undergoing whole-breast radiotherapy," they concluded.
These results are some of the first to strongly throw their hat behind HF-WBI as a first line treatment option over CF-WBI, though Shaitelman notes that the previous studies looking at HF-WBI were performed many years ago and that a lot has changed since then.
"Those studies were done with now-antiquated technologies," said Shaitelman, "Since then, with advances in technology, randomized studies in the United Kingdom and Canada have shown equal rates of recurrence in both groups, as well as equal survival. Yet our radiation oncology community has been slow to adopt the practice."
Another change in HF-WBI therapy, and which may explain the study results, has been in the dosage of radiation given to its patients. Though HF-WBI uses more radiation per dose (around 16 in total), the total radiation utilized is actually lower than in CF-WBI. The two treatments are nonetheless equally effective because tumor cells respond differently to radiation than their functional siblings, it's now believed.
Despite the steady growing base of evidence, HF-WBI's early reputation has been difficult to overcome. "Studies have shown that hypofractionation remains underused, even in analyses of patients treated well after the issuance of consensus guidelines, mature long-term evidence from clinical trials, and the encouragement of the American Society for Radiation Oncology's Choosing Wisely campaign," the authors of the second study wrote. "It is critical to recognize that hypofractionation not only provides equivalent long-term tumor control in selected patients at considerably lower cost and greater convenience, but it may also represent a more tolerably administered approach."
Source: Shaitelman S, Schlembach P, Arzu I, et al. Acute and Short-term Toxic Effects of Conventionally Fractionated vs Hypofractionated Whole-Breast Irradiation. JAMA Oncology. 2015
Published by Medicaldaily.com