Glenn Close's Sister Jessie Announces Book On Fight With Mental Illness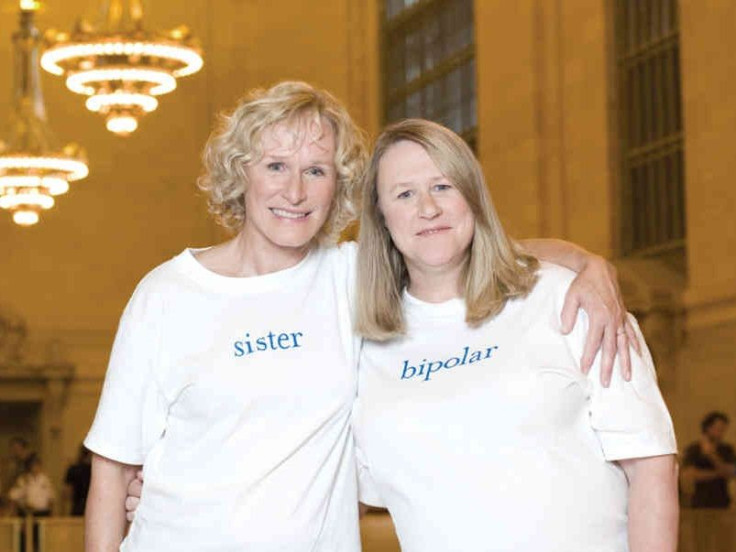 Jessie Close, youngest sister of six-time Academy Award-nominated actress Glenn Close, is writing a memoir about living with mental illness. Her publisher, Grand Central Publishing, announced that the book, titled "Resilience," is scheduled for release in January 2015.
Jessie Close was diagnosed with bipolar disease after a stay at McLean Hospital in 2004. After her diagnosis, she realized that it was likely that she had been living with the disease her whole life. After the diagnosis, she was given an anti-psychotic medication, and since has successfully managed her illness.
Jessie, a writer, has worked closely with her sister Glenn to raise awareness about mental illness. Together, they founded and are currently co-chairs of BringChange2Mind, an organization "working to end the stigma and discrimination of mental illness."
Glenn Close will contribute three "vignettes" about her sister as well as an epilogue to the memoir. She has also signed on to narrate the audio edition. She has been an outspoken advocate for better approaches to treatment mental health, and has called Jessie and her nephew Calen (who has schizophrenia) her "heroes."
Here are Glenn and Jessie talking together about mental illness in the Close family:
Bipolar disorder has been recognized as a very common health issue among creative people. Among others, Maria Bamford (comedian), Russel Brand (actor and comedian), Kurt Cobain (musician), Richard Dreyfuss (actor), Carrie Fisher (actress), Graham Green (writer), Vivien Leigh (actress), Edvarch Much (artist), Isaac Newton (mathematician and physicist), Jackson Pollack (painter), Nina Simone (musician), and Virginia Woolf (writer) were all either diagnosed with or suspected of having bipolar disorder.
Published by Medicaldaily.com