Global Malaria Battle Stalls as Financing Gets Tight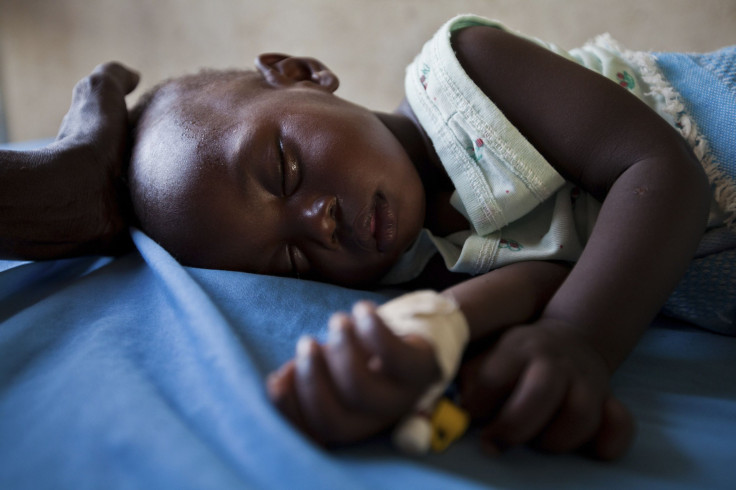 Global funding for the fight against malaria has stalled in the past two years, threatening to reverse what the World Health Organization (WHO) says are "remarkable recent gains" in the battle to control one of the world's leading infectious killers.
After rapid expansion between 2004 and 2009, funding for malaria prevention and control leveled off between 2010 and 2012 - meaning there were fewer life-saving steps taken in hard- hit malarial regions such as sub-Saharan Africa.
The WHO's World Malaria Report, published on Monday, found the number of long-lasting insecticide-treated mosquito nets delivered to endemic countries in sub-Saharan Africa dropped from 145 million in 2010 to an estimated 66 million in 2012.
"This means that many households will be unable to replace existing bed nets when required, exposing more people to the potentially deadly disease," it said.
Malaria is caused by a parasite carried in the saliva of mosquitoes and kills hundreds of thousands of people a year, mainly babies and children under the age of five in Africa.
According to WHO data, the disease infected around 219 million people in 2010, killing around 660,000 of them. Robust figures are, however, hard to establish and other health experts say the annual malaria death toll could be double that.
An estimated $5.1 billion a year is needed between 2011 and 2020 to get malaria medicines, prevention measures and tests to all those who need then in the 99 countries which have on-going transmission of the disease.
The WHO says that while many countries have increased financing for malaria, the total available global funding remained at $2.3 billion in 2011 - less than half of what is needed.
"Global targets for reducing the malaria burden will not be reached unless progress is accelerated in the highest burden countries," Robert Newman, director of the WHO Global Malaria Programme, said in statement with the report.
"These countries are in a precarious situation and most of them need urgent financial assistance to procure and distribute life-saving commodities."
The WHO report found that by far the greatest impact of malaria is concentrated in 14 endemic countries which account for an estimated 80 percent of malaria deaths.
Nigeria and the Democratic Republic of the Congo are the most affected countries in sub-Saharan Africa, while India is the hardest hit in South East Asia.
WHO director general Margaret Chan wrote in a forward to the report that there is now an urgent need to identify new sources of funding to boost and sustain malaria control.
"We also need to examine new ways to make existing funds stretch further by increasing the value for money of malaria commodities and the efficiency of service delivery," she said.
The Roll Back Malaria Partnership, which includes the WHO, UNICEF and the World Bank, said it was already exploring several options, including financial transaction taxes, airline ticket taxes and a potential "malaria bond" to encourage more involvement from private sector investors.
@ 2012 Thomson Reuters. All rights reserved.