Goldendoodle Sniffs Out Peanuts To Protect 7-Year-Old Girl, Meghan Weingarth, From A Deadly Nut Allergy
Some dogs learn how to "shake" hands with their owners, but the goldendoodle LilyBelle was trained to lift her paw when she smells nuts. The pooch does this to protect her seven-year-old owner Meghan Weingarth from a potentially fatal allergy to peanuts that could send her into anaphylactic shock.
But LilyBelle accompanies Meghan everywhere, including parties and school, for a reason outside of her allergies…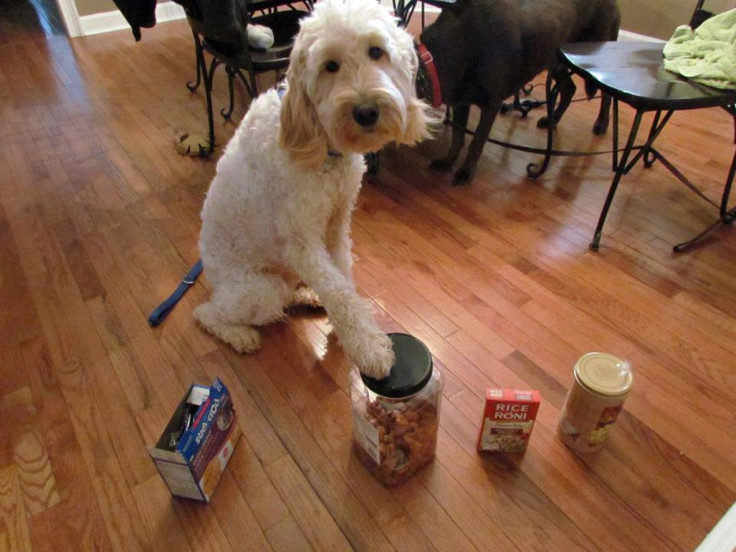 Meghan also suffers from tuberous sclerosis complex, a rare genetic disorder that causes non-malignant tumors to grow all over the body. If these abnormal cell growths crop up in the brain, they can cause seizures or developmental disorders. Affecting between 25,000 and 40,000 people in the U.S, the disorder can also harm other organs and lead to disease in the heart, liver, lungs, and skin.
Along with being trained to help Meghan in the event of a seizure, LilyBelle is a bosom companion that has stayed with the girl during long visits to the hospital.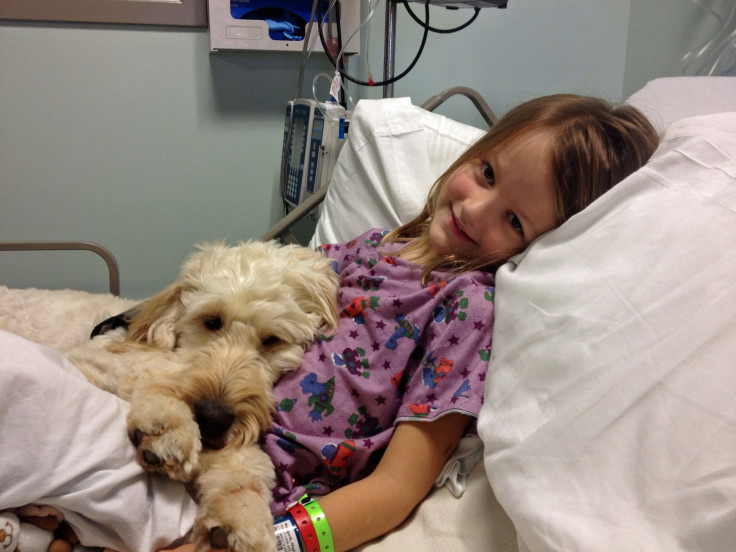 LilyBelle's training was sponsored by community-wide fundraising efforts — think Girl Scouts and lemonade stands — and the dog has been a "priceless" addition to the family, according to Meghan's mother Jennifer Schillig.
"It is difficult to find the words to really explain it, but Meghan is more at ease when Lily is around. Meghan has more tolerance for medical tests and appointments. (Meghan's) anxiety level is lower when Lily is with her," Schillig told Suwanee Magazine. "The bond was instantaneous and beautiful. Lily definitely knows that Meghan is her person."
Published by Medicaldaily.com