Good News For People With Chronic Back Pain – New Treatment Could Offer 'Dramatic' Relief
Are you among the millions of people who suffer chronic back pain? Here's some good news that might bring an end to your pain and frustration.
A new treatment technique, called Cognitive functional therapy (CFT), can offer "dramatic" relief for people with chronic back pain, according to a study conducted by Curtin-Macquarie-Monash University in Australia.
The researchers tested the CFT among 500 people who were seeking help for their pain for an average of four years and found clinically significant improvements in the intensity of pain and pain-related disability among the participants.
What is chronic back pain?
Back pain is one of the world's biggest health problems, which is increasingly becoming common. It is estimated that 8 out of 10 people in the United States experience back problems at least one or more times.
Back pain is considered chronic if it lasts for three months or longer.
In many cases, back pain is age-related, but other causes like injury, disc conditions like arthritis, and spinal stenosis can also lead to chronic back pain.
"Lower back pain is the leading cause of disability across the globe, contributing to a loss of work productivity and early retirement worldwide," said Peter Kent, the lead author of the study.
Cognitive functional therapy
"Cognitive functional therapy (CFT) is an individualized approach that targets unhelpful pain-related cognitions, emotions, and behaviors that contribute to pain and disability," the researchers wrote in a news release.
The treatment involves personalized and intensive coaching sessions that help patients make sense of their pain and retrain them to move in ways that reduced their pain. The therapy also inculcates confidence in patients by encouraging them to engage in activities they previously avoided fearing the pain.
The study was conducted in 20 clinics across the cities of Perth and Sydney by 18 physiotherapists trained to deliver CFT. The participants with chronic back pain underwent up to seven sessions over 12 weeks, which was followed by a booster session at six months.
The participants were followed up with questionnaires for a year and 80% of them were satisfied with the treatment.
"These exciting results give hope to the millions of people around the world who are disabled by back pain. It also provides a clear roadmap for clinicians, health services, and policymakers on how to reduce the growing burden of chronic back pain with a high-value, low-risk approach based on the best scientific evidence," Kent said.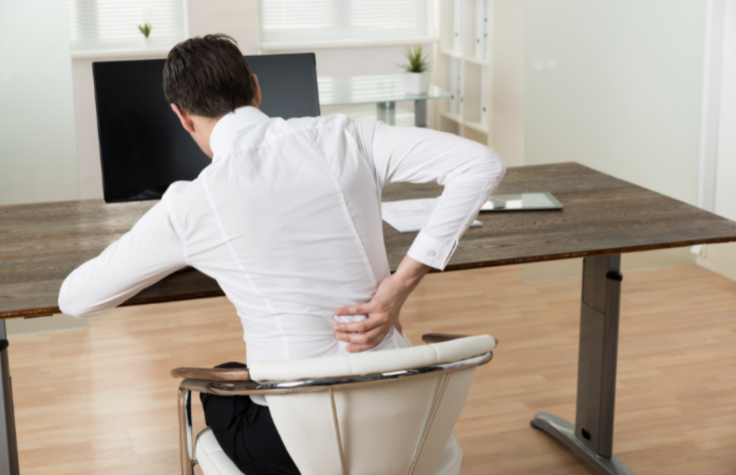 Published by Medicaldaily.com