Goodbye Counterfeit Drugs: Secret, Breath-Activated Images Tell You When You Have The Real Thing
In many developing countries, as much as one-third of all available drugs are fake. Around 700,000 people die each year from taking these counterfeit drugs. One team of researchers' solution to the problem seems more at place in a James Bond movie than a pharmacy. They've developed a label that will reveal a hidden image when breathed onto, working sort of like a safety seal on drinks to ensure the buyer that what they've purchased is untainted and safe.
The code-embedded label is the brainchild of a study by researchers from the U.S. and South Korea. "You can verify that you have the real product with just a breath of air," said Nicholas Kotov, lead researcher of the Michigan University team, in a recent press release. The process of creating these hidden images requires access to extremely sophisticated equipment. The code is made by using features 500 times smaller than the width of a human hair, something that the average counterfeiter cannot do. It is surely a way to stay one step ahead of the criminals, something that Kotov explained to be "one challenge in fighting counterfeiting."
The hidden image is created using an idea that has long been tried but never quite perfected: nanopillars. It wasn't until the team implemented the use of a special blend of polyurethane and an adhesive that the idea of nanopillars became a reality. The nanopillars themselves are described as being similar in texture to that of a submicroscopic toothbrush. However, Kotov ensures that they are difficult to replicate due to the complex science involved, making them an ideal defense against counterfeiters. The images are then revealed when the pillars trap the moisture from a simple human breath.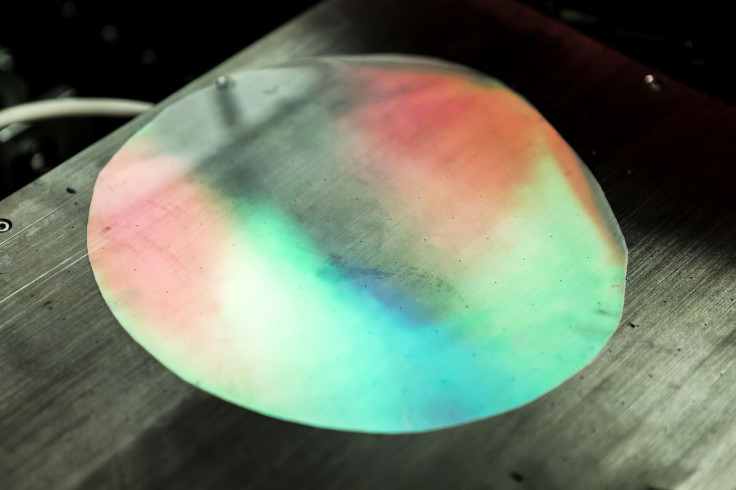 The coded labels may be complicated, but they are also cheap, making them perfect for wide scale manufacture. "We use a molding process," Terry Shyu, a doctoral student in chemical engineering at the University of Michigan explained, noting that this inexpensive manufacturing technique is also used to make plastic cups. Once the actual mold is created, printing the label in mass production can be done for as little as $1 per square inch. The team is looking to patent their design and sell it to drug companies looking to protect both their customers and their reputation from the bad image of counterfeit medication.
Counterfeit drugs are a worldwide issue that was first acknowledged by the World Health Organization in 1985. Although awareness of the issues continues to grow, the problem persists. It is estimated that about 60 percent of all reports of fake drugs come from developing countries. The definition of counterfeit drugs varies from country to country, as does the spectrum of their types. Some examples of counterfeits contain wrong amounts of the right ingredients while other have no trace of the correct active ingredient at all.
Source: Kotov NA, Lee KG, Choi BG, et al. Scalable Nanopillar Arrays with Layer-by-Layer Patterned Overt and Covert Images. Advanced Materials. 2014.
Published by Medicaldaily.com