Google Street View Cars Will Soon Do More Than Take Pictures; They'll Measure Air Quality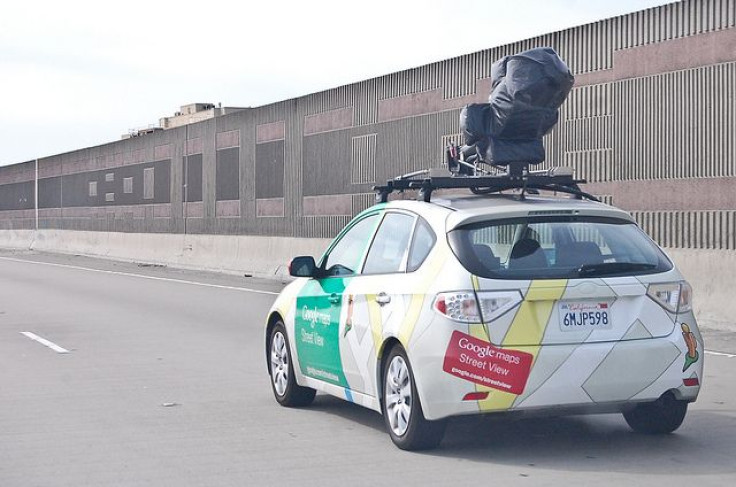 If you've ever looked something up on Google Maps, chances are you also chose to see the place in Street View. This allows you to look at the address, or area you typed in, so that you know you're not walking into Dracula's castle — or another place you probably don't want to end up in. Maybe, if you've been really lucky, you've seen a Google Street View car driving around your town taking pictures. Well, if you were in Denver recently and saw a Google Street View car, it might've been doing more than just taking pictures.
Don't take that the wrong way; what the car was actually doing was checking the air quality of the Mile-High City.
In a partnership with San Francisco-based Aclima, Google Earth Outreach attached environmental sensors onto three of its Street View cars and let them go about their business. The cars rolled around for more than 750 hours, gathering 150 million data points and measuring all sorts of pollutants in the air, like nitrogen dioxide, nitric oxide, ozone, carbon monoxide, methane, black carbon, particulate matter, and volatile organic compounds.
The month-long experiment was conducted in Denver as part of the DISCOVER-AQ campaign by NASA and the Environmental Protection Agency (EPA). The EPA also coordinated with Google to provide scientific insight and instrument operations as part of an agreement with Aclima.
"We have a profound opportunity to understand how cities live and breathe in an entirely new way," Aclima CEO Davida Herzl said in a press release. "With more than half of the world's population now living in cities, environmental health is becoming increasingly important to quality of life."
If you've ever wondered how air quality was measured when you checked the weather, the EPA has equipment stationed around urban areas that gauge how good the air quality is in your city. But this information wasn't really put into layman's terms; it was more for the scientific community.
"Environmental air quality is an issue that affects everyone, especially those living in big cities," said Karin Tuxen-Bettman, program director for Google Earth Outreach. "This partnership with Aclima enables us to take the next steps in our pilot project to utilize Street View's existing infrastructure and test Google Maps as an environmental sensing platform for mapping the environment."
Google and Aclima are expanding their operations to every techie's favorite city: San Francisco. In the future, Aclima's mobile sensing platform will be put on more Street View cars, allowing places that aren't as urban as San Francisco and Denver to be able to see just how polluted their air might be. This would help with human health problems relating to air quality, and would allow us to gauge the effects air quality has on climate change.
This article originally incorrectly stated that the month-long experiment was conducted in Denver as part of a joint operation involving Google, Aclima, the DISCOVER-AQ campaign by NASA and the Environmental Protection Agency (EPA). The month-long campaign occurred during DISCOVER-AQ, which is an independent study conducted by the EPA and NASA.
Published by Medicaldaily.com