GOP Debate Gets Feisty: Perry Renews Illegals Hit on Romney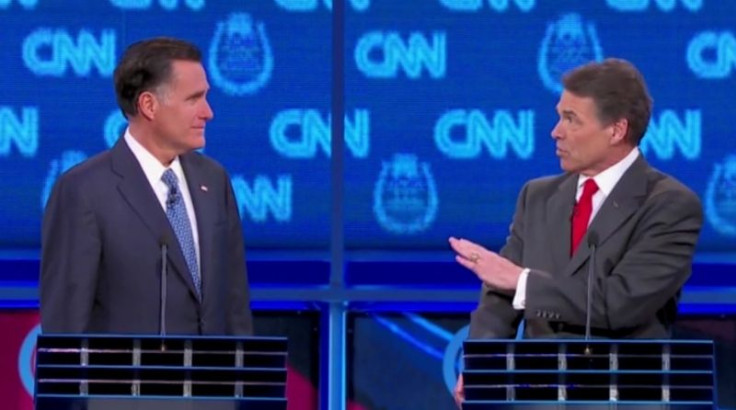 In the latest debate for the Republican nomination for President , Texas Gov. Rick Perry criticized former Mass. Gov. Mitt Romney who hired a landscaping company that employed illegal immigrants in 2006.
Perry's move to raise the issue is a revival of the topic, since it was also a factor in the debates heading into the 2008 election, in which Romney eventually ceded ground to nominee Sen. John McCain.
"You lose all of your standing from my perspective, because you hired illegals in your home, and you knew about it for a year," Perry said in the debate from Las Vegas.
"And the idea that you stand here before us and [say] that you're strong on immigration is on its face the height of hypocrisy."
After a series of 2007 news reports on Romney's involvement, he fired the contractor.
Romney responded denying the charge.
"Rick, I don't think that I've ever hired an illegal in my life. And so I'm – I'm looking forward to finding your facts on that," he said.
"It's time for you to tell the truth," Perry said.
In 2006, the Boston Globe reported that some members of a crew hired by a company working on Romney's lawn were illegal immigrants. Reports a year later indicated that the company had not changed its practices.
See the exchange below:
Published by Medicaldaily.com